I'm sure you'll agree with me that images from people all around the world who work on a laptop by the beach are highly motivating.
Who wouldn't like to be able to do that, right? The first thought that probably pops up in your mind is how hard it must be to achieve this lifestyle.
Believe me, a digital nomadic lifestyle isn't hard to achieve. You've done harder things in life, and we promise to show you the ways to achieve this lifestyle on your own.
We all get that digital nomads travel the world and enjoy themselves throughout the year. But how do digital nomads make money? They make money in many different ways.
In this post, I'll show you the most common ways to achieve the digital nomadic lifestyle without the need for any previous experience. All you will need is a laptop, will and free time. Sounds good? Keep on reading!
Who are Digital Nomads?
The chance is that you saw a well-known photo of a laptop by the beach, showcasing the famous digital nomadic lifestyle in just one photo.
If you were only looking to find ways to make money online – you might not have been aware of the whole digital nomadic culture.
So who are digital nomads, what do they do, and most importantly – how are they able to do it?!
Digital nomads are people just like you and me who found a way to make money online or work remotely and be able to travel around the world doing so.
It's quite simple to understand, right?
How did they come across the "opportunity" to do so? They didn't.
They worked hard on finding a way to make money online or a job that is available remotely to experience the "freedom" of this lifestyle.
Whether you want to work in your comfy pajamas at home or travel around the world and meet the culture of a hundred countries – you need to find a way to either make money online or a job that you can do remotely.
So how do digital nomads make money? Keep on reading, as that's exactly what you'll find out below!
How Do Digital Nomads Make Money While Traveling (22 Ways)
It's your lucky day because down below, you'll find 22 ideas and ways to make money online or a job that you can do remotely.
The end goal? Travel the world, work by the beach, work at the coffee shop at the corner, or even work in the comfort of your home (yes, in your pajamas).
So are you ready to learn how digital nomads make money and can live a fabulous lifestyle? Keep on reading!
1. Writing
Writing is probably the best way to achieve a digital nomadic lifestyle for two reasons.
One, writing has a low-entry barrier which means that almost anyone can succeed in writing as long as they put their mind to it.
Second, it is a great way to start actively making money online.
As Sean Ogle from Location Rebel says – there are many different types of writing, and you don't even have to be a journalist. You can start writing small blog posts or optimized posts for various business websites.
Writing might not be everyone's favorite thing to do in this world – but it is a great vehicle to achieve the digital nomadic lifestyle quickly.
It still offers you the opportunity to work on a "bridge business". Bridge business would be something that you're passionate about and something that will take a lot of up-front work and yet will pay off in the long run once it succeeds (we're thinking passive income).
So how do you get into writing?
Here's exactly what you need to do:
Create a small portfolio with a couple of writing samples
Start applying to jobs (or work with content agencies)
It's that simple, and all you have to do is start. There isn't only one way to do it. Instead, there are dozens of ways to find work, dozens of content types you can write, and even thousands of niches you can cover.
Sean Ogle's updated post on how to become a freelance writer in 2022 is a great read that explains every single piece of freelance writing in detail.
2. Graphic Designing
Graphic designing is one of the most popular ways to make money for digital nomads, and there's even a whole term for it known as digital nomad designer.
The great thing about graphic design is that you can learn it all by yourself, and even though courses or a diploma can help – it's not necessary.
When it comes down to finding jobs, you have two options:
Find a remote job within an agency
Freelance your graphic designing service
If you decide to work within an agency, most of your work is ready for you as you'll get assignments to work on. You'll have a steady stream of income that you can count on every month. Even though you'll be able to work remotely – you'll still have a schedule to follow.
If you choose to go solo and freelance your graphic designing skills – you'll have a lot of hard work to do before you can start your trips. Finding the first couple of clients is not going to be easy – but once you get a hang of it and income starts trickling in, you'll be halfway there!
Katie from KatieGoes blog is a great example of a digital nomadic designer. But what's different about her blog is that she's not just another successful digital nomadic designer.
Instead, she has documented her whole process of becoming a digital nomad designer in 3 months and has many useful tips to share.
Therefore, we recommend reading her post "How I Became a Digital Nomad Designer in 3 Months" on her blog. It won't only give you a clear idea of what to expect, but it'll also help you with all the tiny details and obstacles you'll come across when starting.
3. Teaching Language
Teaching language isn't one of the best jobs you can score as a digital nomad – but it's more than enough to get you started.
Everyone has one native language, and if you feel like you could be a great teacher, teaching language people while you travel around the world might sound great.
Even though you can start straight away and learn as you go, you must prepare a bit before you start working with your clients.
Teaching is a skill and like any other skill – it's important to practice it so you can get better.
You can either decide to work with clients online, or you can think of teaching locals English as you travel.
TEFL (teaching English as a foreign language) has a great guide on living the digital nomad lifestyle while teaching online.
If you plan on teaching locals and people that don't speak English as their first language – TEFL.org also has great courses that will help you teach efficiently.
If you don't have any qualifications or have a bachelor's in an unrelated field – TEFL certification can help.
The first part is deciding your path before the second part, which is finding the clients.
Even though you can go on as a freelancer and do your best to find clients online – it's always a great decision to partner up with a platform such as Fluentify that connects teachers with students.
The Clumsy Gypsy says in her post on Medium that most digital nomad language teachers can start immediately, and it only takes 1 to 3 months to fully support your nomadic lifestyle.
Even though it has a bit of requirements and you will need a quality internet connection with the will to work on a strict schedule – you can easily start within a month.
3. Virtual Assisting
Virtual assisting is near the top of this list because it's one of the job types that you can do from anywhere around the world, doesn't require formal education, and is fairly easy to get into virtual assisting.
What is it that virtual assistants do?
Virtual assistants provide help to private persons, business owners, or businesses remotely.
Tasks that virtual assistants do are mostly tasks that the clients can't do or don't have the time to do. So as a virtual assistant, you'll often find yourself typing, transcribing, handling emails and phone calls, producing reports, or doing more specific work such as SEO copywriting.
All you need is a fast and reliable computer, a quality internet connection, and the ability to meet deadlines.
Having some office and clerical skills, being computer literate, and being willing to learn and adapt is important – but that's all you'll need.
You'll learn on the go, and if this isn't something you'll be able to do – this might not be a good fit for you.
When it comes down to finding jobs, you'll have three options:
Freelance and work with multiple clients
Partner up with virtual assistant agencies
Find a permanent (remote) position
Denise Mai from Digital Nomad Souls has written an in-depth guide that touches on the smallest yet most important information that will help you to become a virtual assistant, find jobs, and travel while working remotely.
Chances are you didn't expect this when you wondered how digital nomads make money – but that's just the tip of the iceberg!
5. Blogging
Blogging is the easiest online business you can create from scratch with little investment – but it's also the type of business that takes a decent amount of time before it takes off.
Therefore, blogging is ideal for everyone who has a decent amount of savings ready or still holds a part-time remote job.
With the modern technology we have available, you can create your blog within minutes. Of course, the beginning is always the hardest, and you'll need a lot of time to get it ready for your first visitors.
Creating your blog, optimizing it for search engines, and creating content will take time. But that's only half the work as you'll need to wait for the rankings and eventually visitors to start reading your blog.
It's a long journey, but it's the journey that eventually pays off for two reasons:
You can create a blog around your passion
A blog can offer multiple streams of income (which can bring passive income)
From an idea or a thought to a fully established blog that gets read by real people, has a following, and earns passive income will take a lot of time and work.
On the bright side, you'll have a lot to write about as a digital nomad, so Zach Anderson's in-depth guide on how to start your digital nomad blog is a post that'll get you going.
To create a blog and eventually make money from it, you'll need to:
Choose a name & niche
Find a hosting and create a blog
Set it up
Start writing content
Decide on monetization ways
Keep writing and promoting your blog
6. Managing Social Media Channels
There are 7 most known social media platforms, and according to the report from SmartInsights, half the world now uses social media.
With that being said, every brand, company, and business is on social media – working their way to improve relationships with their customers/clients and improve brand awareness.
Social media managers are people who help manage social media channels for companies, brands, and even private persons that have a wide following.
As we all know, social media can be consuming, but consistency is important to achieve the most exposure.
Since the internet is the go-to place of every social media platform – it's a way to make money online that fits the digital nomadic lifestyle.
It's recommended to take a course on how to efficiently run social media channels for companies/brands as it will give you insight into everything that's involved, such as:
Content creation
Graphic design
Basic SEO (search engine optimization)
Trends and changes on each social media platform
Digital marketing tactics beyond social media
Even though you don't need to be an expert at any of these – it'll be an essential part of social media management.
When it comes down to finding clients, you will have many different ways to find your first client. You can think of it as a freelance mission where you will be solely responsible for bringing in the "business".
Finding clients at networking events has been the most successful way for Christine Rice from Hexotica, but you can also find clients on freelancing platforms or even by pitching companies or applying to specific jobs.
Christine also wrote a great guide on how to become a social media manager & digital nomad within four months. This guide includes everything you'll need to be aware of, everything social media management will involve, what course can get you started, and also some tools that will help you in the long run.
7. Journalism
Journalism isn't one of the easiest things to get into, but it's a great way to make money while traveling the world if you have a background in journalism.
If you love writing and documenting while traveling – this might be the best way to make money as a digital nomad.
Journalism is very similar to freelance writing, but in this case, you'll be relying on your network more than on the jobs.
It'll be your opportunity to stay up with trends, come up with ideas, and different angles to write stunning pieces you can sell to publications.
Not every piece will be good enough, and not every publication will work with you. However, you don't have to work with local publications only.
The internet offers a great opportunity to journalists, so whatever your niche/style is – you'll never lack places to pitch your articles.
There are no rules or qualifications to become a freelance journalist, so if you have talent, a bit of experience, and skills – you'll most likely succeed.
However, this is one of the hardest ways to make money (in the beginning), as finding your routine, discovering the way you'll work, pitching, and getting paid for your contribution will take a lot of time, effort, and will.
Yolanda Evans is a digital nomad journalist, and she has shared great tips for Clippings – so we highly recommend reading her article on how to live abroad as a digital nomad journalist.
8. Programming/Developing Code
Programming is a skill that requires a lot of time to learn and practice before you become efficient.
However, programming is a skill that is in high demand and has a bright future so learning it will pay off in the long run.
It's also a skill that can earn you a lot of money, but it also fits well in the digital nomadic lifestyle.
To become a digital nomad programmer, you'll first need to learn how to develop code. Even though you can learn it by yourself – it's recommended to take a course such as Coursera.
Depending on the programming language, your passion, and your goals – it takes 3 months to become proficient at programming.
After these 3 months, we recommend finding a fully remote developer job that will allow you to start your digital nomad adventure and yet will help you to continue developing your skill.
From there, you'll then be able to freelance your skill once you become confident or even start a business.
Dawid Sibiniski is a perfect example of a programmer who became a digital nomad solely with the help of his programming skill and the ability to work remotely.
He wrote a lengthy post on how programming helped him become a digital nomad, and it's available at Code Journey, so it's highly recommended to give it a read.
This will give you a first-hand idea of what to expect, what obstacles you might come across, and also what your lifestyle might look like in the long run.
Dawid says that programming is the perfect remote profession, and if you combine it with a digital nomadic lifestyle – it can turn your life around.
9. Affiliate Marketing
Affiliate marketing is a way to earn passive income via the promotion of products and earning a commission on every sale you help make.
It's a great monetization way for bloggers, but it's also a way to make money online which attracts many people to the point of solely focusing on it as a stream of income.
The most popular way to make money with affiliate marketing is creating a niche site around something you're very passionate about and building it out until it ranks well in search engines and helps you drive organic traffic.
As you join affiliate programs and post links in your posts and across your niche website – you'll be able to earn passive income as you travel around the world.
However, just like blogging – affiliate marketing takes a lot of time, and it's not a get-rich-quick scheme.
To start making money with affiliate marketing to fund your digital nomadic lifestyle, you'll need to:
Learn aspects of digital marketing (SEO, website creation, content creation)
Find a profitable niche
Create a niche site and optimize it for search engines
Research keywords
Create content
Get rankings in search engines
Acquire organic traffic
This is the most effective way to succeed with affiliate marketing in the long run – as it will turn out to be a whole business.
However, you can also get results from paid ads. But this will still require a lot of time and hard work before the niche site is ready for visitors.
Spencer Hawks is a perfect example as he was able to quit his 9-5 job, make at least $10,000 a month with niche sites, build multiple businesses in the affiliate marketing industry, and more.
On his website, Niche Pursuits, he keeps updated case studies that happen to be the best way to learn and practice everything that's involved in affiliate marketing/niche sites.
Of course, it took Spencer about 6 years to become successful with affiliate marketing and quit his jobs – but in the long run, it's worth it.
10. Freelancing on Platforms (Gig Economy)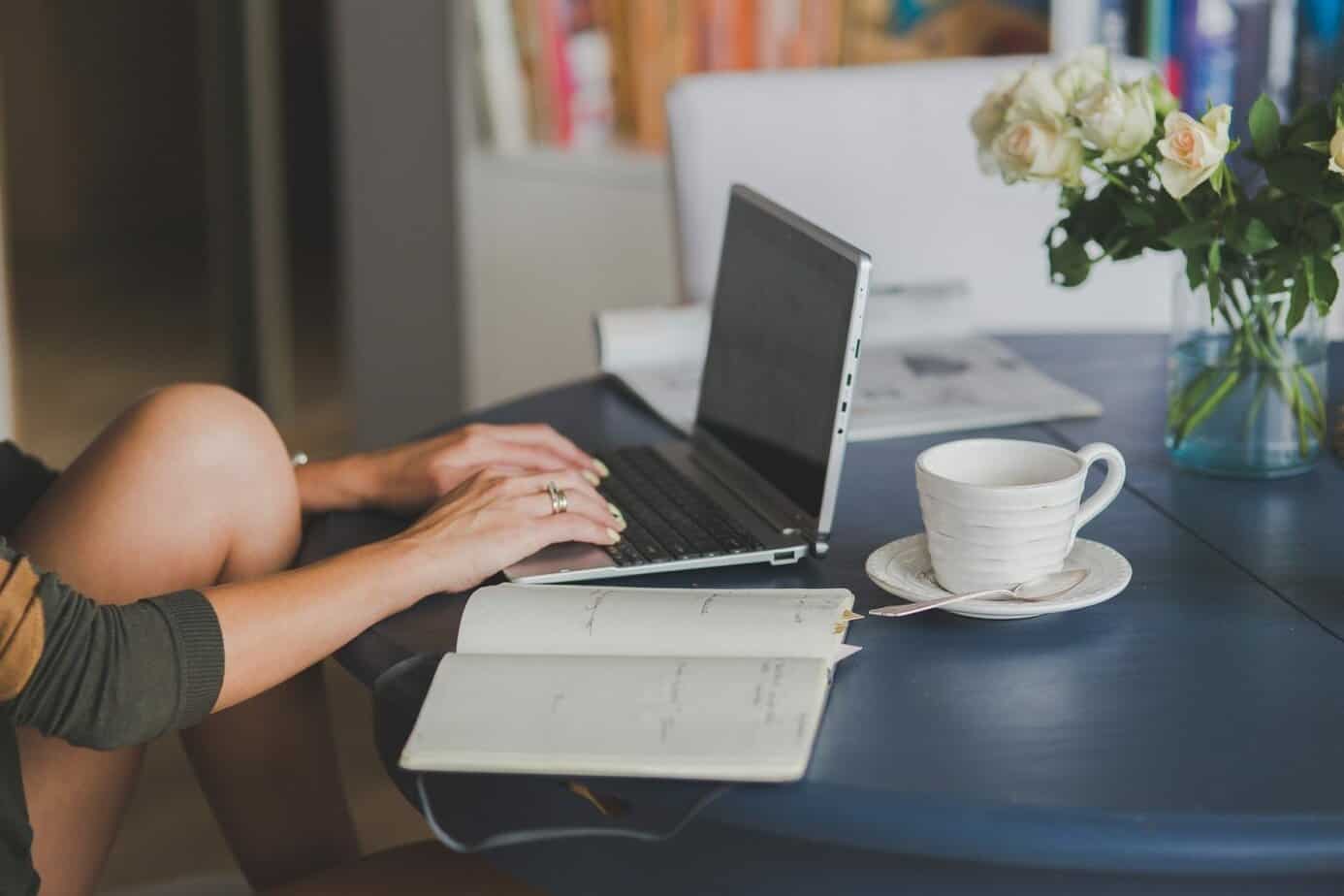 Chances are that you have at least one profile on freelancing platforms. But becoming successful on any freelancing platform takes a lot of time and hard work.
What if you became successful on a freelancing platform and never had to struggle to find the simplest tasks you can do in return for money?
That's exactly the goal of the gig economy. To become a successful freelancer on a platform such as Upwork, you need to:
Keep your profile active
Find a type of task you would like to do
At first, undersell yourself
Stay consistent
"Sell" your thoughts to your clients
Finding the first couple of jobs will be hard – but after that, you'll have no problem getting gigs.
All you have to do is develop decent skills, put thought into your business proposals, and improve on the go.
The gig economy is a new way of working that's changing how industries work.
The SMU Blog has a great post on the rise of the gig economy and digital nomadic lifestyle, which points out the most important aspects of succeeding in doing both at the same time.
11. Trading
Trading has always been a way for people to start making money on their own, quit their jobs, and accumulate wealth – but in the modern world we live in, it has become a popular way for digital nomads to make money online.
The great thing about trading is that you won't have to deal with clients and different time zones – yet trading will adapt to your timezone, and you will be able to work on your schedule as you travel around the world.
A strong internet connection is the most important requirement, and to start, you'll have to choose the type of trading you'd want to do.
Digital nomad Samuelsson from The Robust Trader says that swing trading and algorithmic trading are the most suitable types for digital nomads.
They require little time, offer flexibility, and are profitable.
Even before you jump into trading, it's recommended to learn trading either by yourself or by taking a trading course.
Taking a trading course always helps eliminate painful trial and error processes and yet it can fast-track your trading results.
Of course, trading is the most lucrative way to make money online while living the digital nomadic lifestyle, but it does require a lot of capital to start.
Stocks To Trade wrote a great guide on how to be a day trader & digital nomad explaining the pros and cons of making money this way, but also how to prepare to be a trader as a digital nomad.
12. Translating
Translating is very similar to teaching a language online – but the work is very similar to freelancing work.
As a translator, you'll mostly work freelance, and you will need to:
Be fluent in a language
Choose a niche
Get certified
Gain a lot of experience
Market yourself
Depending on how many clients you have, your negotiating skills, and how much you charge per translated word – according to Translate Media, you might take anywhere between 40.000 USD – 55.000 USD.
That's pretty great pay considering you still can travel around the world for more than just two weeks a year, right?
Digital Nomad Souls wrote a full guide for beginners on how to become a translator in 6 easy steps.
13. Creating & Selling Digital Products
If you're a big fan of a digital nomadic lifestyle and you have tried your best to learn how to make money online – chances are that you've come across many courses and digital products that could help you fast-track your learning process.
Very established blogs, authorities in various industries, YouTubers, and even small bloggers have developed their digital products at one point.
A digital product is an ideal way to create a stream of income. All you have to do is find something you're good at and put some time and work into creating an actionable digital product that will help others.
Such a product can produce passive income as you only need to do the work once to put the product together.
However, making a digital product isn't the hardest part. It's harder to market the product and get a decent and steady amount of sales.
Even though it's a perfect way to make money, it's recommended to use this way once you start getting known in your industry or have another channel such as a blog or social media profile where you could find warm leads to sell your digital product to.
The Nomad Escape wrote a short but very helpful post explaining why you need to sell a digital product as a digital nomad.
It's a pretty great vehicle to add another stream of income to your business, but if you also put all your time into product creation from the beginning – you might even be able to fund your nomadic adventures solely by selling your digital products.
14. Transcribing
If you're still unsure what way to earn money or what to pick up on – transcribing is a flexible way to make money while you're on the go.
All you will need is a good pair of headphones, a laptop, and Wi-Fi. When it comes down to finding work, you can choose to go solo and freelance or become a part of a company such as Rev, which offers hundreds of transcription jobs to its members.
You shouldn't expect to make a huge income, but when you don't have anything to do or if you're just starting, transcribing can be a great way to start while maintaining your schedule.
This opportunity is ideal for digital nomads who can type quickly as you'll be able to get more jobs done and earn more money in the long run.
Digital Nomad Jobs has a short but useful guide that will help you learn more about transcribing, how to start, but also how you can start today and find your first gig.
15. Resume Writing
A good resume is crucial to landing a good job or a gig, but not everyone is great at putting all of their strengths and achievements on paper.
Resume writing is another type of gig economy that can is suitable for freelancers. You've guessed it – it's all about helping clients write efficient and attractive resumes that will make them a bit closer to landing their dream opportunity.
Becoming a freelance resume writer doesn't require formal education, but some clients might prefer hiring a writer with a bachelor's degree in English, communications, or a similar field.
The easiest way to start is to practice writing business documents and learn what makes a resume stand out and also what points to focus on to write a quality resume that won't be just another copy in someone's drawer.
ModSquad wrote a straightforward guide that teaches how to craft a quality resume, so you can take these points to practice writing your first couple of resumes.
When it comes down to finding a gig, you can find resume writing jobs at any freelancing platform, or you can apply to work with companies such as TopResume, whose main job is to produce a quality resume for their clients.
It's a great way to live the digital nomadic lifestyle as you'll be able to do one type of task where you can quickly improve and easily find clients – and most importantly, you'll be able to work on your schedule.
16. Virtual Teaching/Tutoring
With dozens of virtual tutoring software available, digital nomads pick up tutoring as a way to make an income (or at least a part of their income).
If you're good at something, you can explain things well in a simple and easy-to-understand way – all you need is a couple of clients to start making money.
Having a great internet connection is a must, but also being specific to what your niche is will make things easier in the long run.
Depending on your expertise, you might be able to earn up to $50/hour, and when it comes down to finding opportunities – you'll be able to either freelance it or become a part of a company that connects tutors with students, such as MyTutor.
Even though you'll have to keep a strict schedule and manage your time efficiently as you might end up working on weekends too – but you'll be able to earn a decent income while being fairly flexible.
Digital Nomad Jobs wrote a pretty great guide that will teach you how to become an academic tutor as you travel around the world, which will prepare you with the knowledge you need to pack your bags and get ready for traveling full-time as you make money tutoring online.
17. Performing Data Entry
Data entry is technically a task that virtual assistants do, but since the data entry field has a high demand – it's a popular field to get in as a digital nomad.
It's not the most interesting way to make money online, but if you're just getting started and you're eager to do anything that will allow you to make money online and travel – this is a perfect way.
Even though you don't need any formal education, you'll need to get a hang of at least a couple of popular data-entry software.
Finding work is as simple as getting on UpWork but be aware that every gig will be different. Also, not all gigs will be worth your time.
Therefore, it's important to learn quickly and find the type of data entry you enjoy doing, as you'll be doing this most likely every day.
Jobs, in the beginning, won't be ideal – but as you get your foot through the door, you'll be able to find reputable clients that will make data entry work pay off in the long run.
Since data entry doesn't have any requirements and it's easy to get into it – you shouldn't expect to make a lot of money. But if you're pretty good at entering data and you can pick up and complete jobs quickly, there's money to be made.
One thing you should be careful of is burning out too quickly – but we believe that the full guide from Digital Nomad Jobs has everything you need to get off to a good start.
18. Dropshipping
Dropshipping is one of the most popular ways of getting into the eCommerce field, as you don't have to hold and store the products by yourself.
As a dropshipper, your sole goal is to create a brand (a nice store), find profitable products (and partners who produce the products), and make sales.
That's one of the reasons why this is suitable for digital nomads who plan to travel all around the world.
However, as easy as it sounds – it's hard work, and it takes time to set everything up and get it into place.
Good old times of dropshipping products from China using ePackets are a long-time gone, and they'll give you more trouble than the value in the long run.
However, if you partner up with quality manufacturers, find a narrow niche, create a brandable store, and don't give up – you can succeed as a digital nomadic drop shipper.
Be aware that dropshipping will require a bit of investment at first (mostly to set up the store and for marketing purposes), but it can relatively quickly get off the ground.
Scaling is an important part of drop shipping which means you won't have a cap on the earnings you can make dropshipping.
Digital Nomad Soul wrote a couple of useful posts covering the most important aspects of becoming a dropshipper as a digital nomad, which we highly recommend reading.
19. Video Editing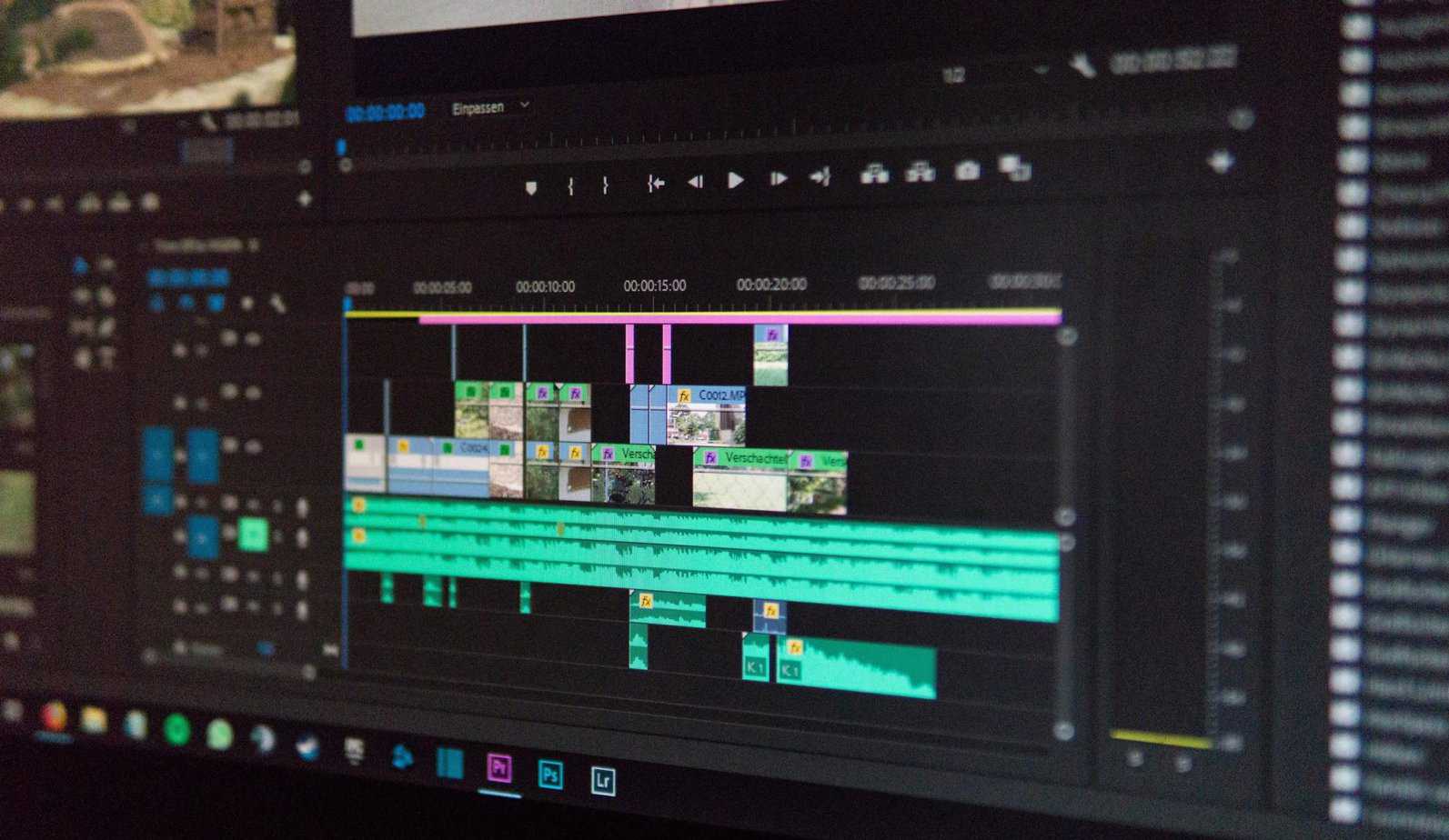 With the whole gig economy and outsourcing potential out there – not every video content producer will have time to edit their videos.
With thousands of YouTubers out there, if you have decent video editing skills – you might end up a whole lot of money.
All you will need is a powerful laptop and a great internet connection to get the work done while you're on the go.
It's important to perfect your video editing skills even before you start looking out for potential jobs you can do.
Whether you're a self-learner or you'd rather follow a course – as long as you invest time to learn the skill, it'll pay off in the long run.
We recommend building a professional-looking portfolio that will showcase your skills – and of course, investing in advanced tools that will help you get the work done is always a smart investment.
One great thing about video editing is that you'll have lots of places to find gigs. You won't only be competing on the most-known freelancing platforms such as Upwork.
Instead, you'll be able to find work on platforms such as Behance, ProductionHUB, Stage32, and many others.
Once you find your first couple of projects – overdeliver to truly showcase your expertise, and the hard task of finding further gigs won't ever be a problem!
Digital Nomad Explorer has a full guide on how to start, what software to use, and how to efficiently find jobs while you're on the go.
20. Coaching Clients
With the help of modern technology, coaching clients don't only happen in person anymore. Even gym coaches are doing online coaching sessions.
If you have a skill or are knowledgeable about a certain aspect of life skills, and you truly believe you can help others – coaching clients is a win-win situation.
All you have to do is:
Create a portfolio
Do a couple of coaching sessions free in return for genuine testimonials
Find a way to land your type of clients
Of course, coaching clients remotely is different than coaching someone in person. That's something you'll have to adapt to – but that shouldn't scare you.
Anna Kmetova from the Coaching Federation organization wrote a first-hand guide on her coaching experience as a digital nomad.
Whether you're going to be a spiritual coach, life coach, relationships coach, or niche down into something more specific – don't forget that all you need is only one client to start making money while you're on the go.
21. Publishing eBooks
If you love writing, eBook publishing might be the right way to make a new stream of income.
All you need is an idea and creativity to write a strong eBook. Once you have an eBook, you can create a free Amazon KDP (Kindle Publishing) account to format your eBook, upload it to Amazon, and prepare it for its launch.
This is the first part of publishing an eBook – but the second part is the harder part, where you have to do the promotion and do everything you can to drive the sales.
The second part is a lot easier for people who already have a decent following or a way to promote their eBook.
On the other hand, some people do eBook publishing full-time as it can lead to passive income in the long run (if you know what you're doing).
So if this might not be the ideal way to make money from the start – it can surely be a great way to build passive income later when you're already on the road.
Self Publishing School has a great guide that teaches everything you need to know to become a self-published eBook author and start selling your eBook.
22. Renting Out Property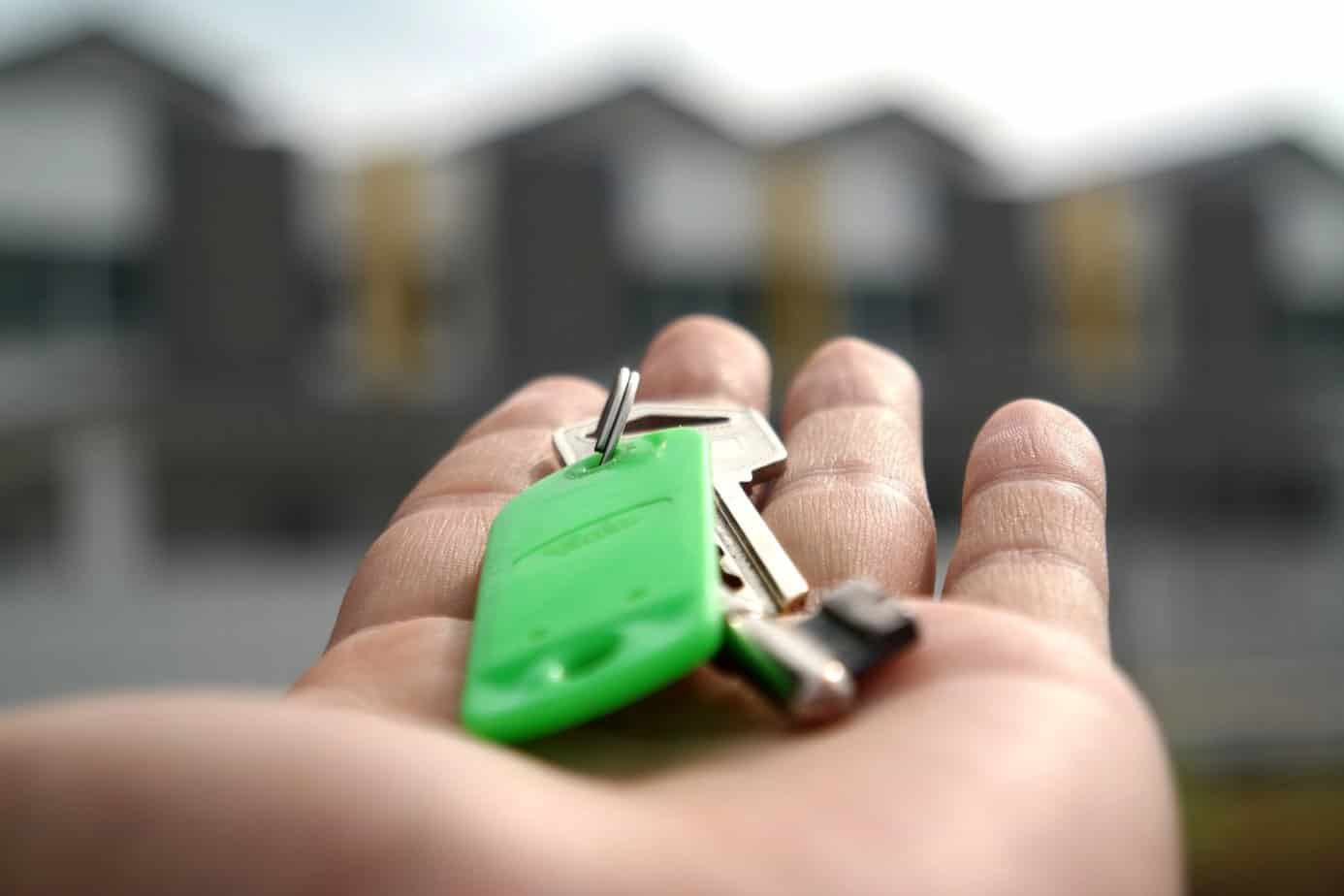 Most future digital nomads forget that renting a property can help immediately create an income stream.
If you own a property and you don't plan on selling it while you test out the waters – you can turn it to your advantage.
Most digital nomads travel around the world, visiting beautiful continents such as Asia, where the cost of living is a lot cheaper than in more-developed countries.
So renting out a property in the United States can supply you with not one but two or even three months of living cost in a country around the world.
This will also allow you to work on building a long-term online business that will help cover your expenses later on (even when you decide to return home).
With so many real estate agencies in every city, you can get their help to rent it out, manage the property, and collect rent when you're across the world.
The last thing you want to do is let the property hold you back from becoming a digital nomad.
Digital Nomad Community has a post explaining the benefits of renting or even selling out your property before becoming a digital nomad.
Conclusion
There's no doubt about it:
Not having to sit in the traffic to get to your 9-5 job, working online (or remotely), and being able to travel the world throughout the year is almost everyone's dream.
It won't be easy to achieve it. It's most likely you'll fail in the beginning…
… but as long as you decide on one of the ways of making money online – you'll find yourself on the road sooner than you think.
After all, you wondered how digital nomads make money, and you ended up learning not one but 22 different ways to achieve your dream lifestyle.
So what is holding you back?