I'm SUPER excited to share my in-depth Kajabi vs. Teachable comparison guide.
Both Kajabi and Teachable are great and offer amazing features to create, market, and make money from online courses and coaching programs.
If I can successfully help you to choose the right online course platform, then I have achieved my goal.
Note: I'm not going to summarize what other websites have shared about this topic. This comparison of Kajabi vs. Teachable is based on my experiences: what I like and what I dislike.
Is Kajabi better than Teachable? Or, should you use Teachable instead? That's exactly what we'll talk about.
Let's get started.
1. Kajabi vs. Teachable At A Glance
How do Kajabi and Teachable stack up? Which one is better? Let's take a glance.
| | |
| --- | --- |
| 4.8 | 4.6 |
| Best Overall. Sales pipeline builder. All-in-one marketing tool. Best value for money. Starts at $149/month. | Best for those who want to sell online courses. Easy drag-and-drop course builder. Starts at $39/month. |
| Try Kajabi | Try Teachable |
Kajabi and Teachable are two powerful online course creation platforms. But, how are they different and which course platform is better for starting or scaling your online business?
Kajabi helps you create online courses, build landing pages and websites — with a drag-and-drop site builder, create funnels, send emails, etc., while Teachable is different in that it helps to create online courses and membership sites with features for beginners. Kajabi costs $149/month while Teachable is priced at $39/month.
2. Who Is Kajabi Best For?
Kajabi is best suited for entrepreneurs, influencers, and other subject matter experts who want to create online courses, coaching programs, and membership sites, and make money while sharing what they love with the world.
Individuals and startups that desire to expand their reach and scale their companies with valuable education can also benefit from Kajabi's robust marketing suite.
3. Who Is Teachable Best For?
Teachable is specific to people and businesses that want to create and sell online courses. It's not for running online campaigns. Teachable is best for individuals (mostly beginners) who want to teach and make extra income online.
4. A Close Look At The Features Of Kajabi and Teachable
Let's see how Kajabi compares with Teachable. We'll examine the key features in brief:
| | | |
| --- | --- | --- |
| Features | | |
| Comes with an easy-to-use drag-and-drop builder | | |
| Comes with customizable landing pages | | |
| Allows creation of rich quizzes and surveys | | |
| Allows experts to create membership sites | | |
| No transaction fees | | |
| Equipped with course reporting and analytics tools | | |
| Has email integrations | | |
| Allows for instant payouts | | |
| Awards certificates for course finishers | | |
| Has integrated affiliate marketing tools | | |
| Get started | Try Kajabi | Try Teachable |
5. Key Features Of Kajabi
The knowledge business is gaining a lot of attention in recent years.
According to Global Market Insights, the worldwide e-learning market is expected to be worth $1 trillion in 2028.
With Kajabi, you can turn your skills, experiences, and knowledge into profitable online courses, membership sites, and coaching programs.
It also offers some of the best features for creating and launching lucrative e-learning websites.
Here are its six key features in detail:
#1 Sales Pipeline Builder and High-Converting Landing Pages
Many people and businesses that use Kajabi were inspired by the Sales Pipeline Builder.
This powerful feature allows you to create simple and complex marketing funnels quickly.
It lets Kajabi automatically create different steps aimed to increase the conversions of your funnel.
It can add high-converting landing pages and email campaigns.
Interestingly, you can also choose from the blueprints available.
Select the Mini-Course blueprint if you're looking to create a simple course, perhaps as a means to pre-sell your main course.
Or, you can choose the Freebie blueprint if you want a landing page and a thank you page for your funnel to be created automatically.
Moreover, you can always begin with a clean slate with the Start From Scratch option.
Kajabi also sets up the lead magnet, helps you customize everything, and ensures your emails are sent out immediately or as scheduled.
After Kajabi has created the page for you based on the blueprint you choose, you can customize the look, feel, and even fonts using the page builder. Better still, add more steps to your funnel — you're in control!
With the Sales Pipeline Builder, every customization happens inline — so, it's easy for you to add/modify landing pages, customize checkout pages, improve email campaigns, and do a lot more, right inside of the page builder itself.
#2 Create Digital Products and Online Courses
If you want to create digital products and online courses, Kajabi is the best in the field. It replaces specific course creation platforms like Thinkific, Kartra, and of course, Teachable.
When you use Kajabi to power your online course business, everything will be in one place. There's no need to use different marketing tools and pay extra for them.
Kajabi has an integrated system that helps you price your products as a one-time cost, subscription-based fees, or installment payment structure.
The platform simplifies everything. In minutes, you can quickly take your ideas and turn them into polished, valuable, and evergreen digital products. Change color themes, add an instructor, and do a lot more with the Kajabi platform.
It's easy to customize pricing, delivery, and packaging. Choose from the pre-made stunning templates, customize with one click, upload your content, and you're all set on building an online course empire.
#3 Manage Your Digital Business in One Place
When you're ready to integrate your current business into the digital market, Kajabi is undoubtedly one of the top (if not the very best) marketing platforms to use.
It is a cloud-based all-in-one course creation and marketing platform. It's designed to help people and businesses to create and sell digital products.
If it's a website you want to build, it also has a variety of website design tools, including its remarkable drag-and-drop builder. Kajabi replaces WordPress, Wix, Squarespace, and any other site builder.
Kajabi helps you manage all of your business operations in one place. From your products, content, marketing, sales, to your customer data (email list), everything is accessible from your dashboard.
Additionally, you can customize your product easily.
It empowers you to pour your time and energy into other essential aspects of your business, instead of unnecessarily fumbling around with technology.
When I started using Kajabi, I completely replaced my email marketing service, shopping cart, landing page builder, webinar software, and other expensive tools. It is astonishing how it offers all of these tools in one place! I cannot say the same for Teachable. Amazing as it is, it is solely made for creating, pricing, and selling online courses. Nothing else.
#4 Kajabi Payments: Get Paid On Your Terms
Online marketers and course creators trust Kajabi because of its seamless integration with two powerful payment gateways: Stripe and PayPal.
If you want to get paid on time for sharing your knowledge with the world, Kajabi has got you covered.
Both Stripe and PayPal process payments from students and customers worldwide — they also allow you to take payments directly from your landing pages, product pages, and event pages.
Kajabi replaces SamCart, WooCommerce, Infusionsoft, and other shopping cart platforms and CRM that you may want to use for payment processing.
You can set up one-time, recurring, trial payments, and one-click upsells. Kajabi supports them all.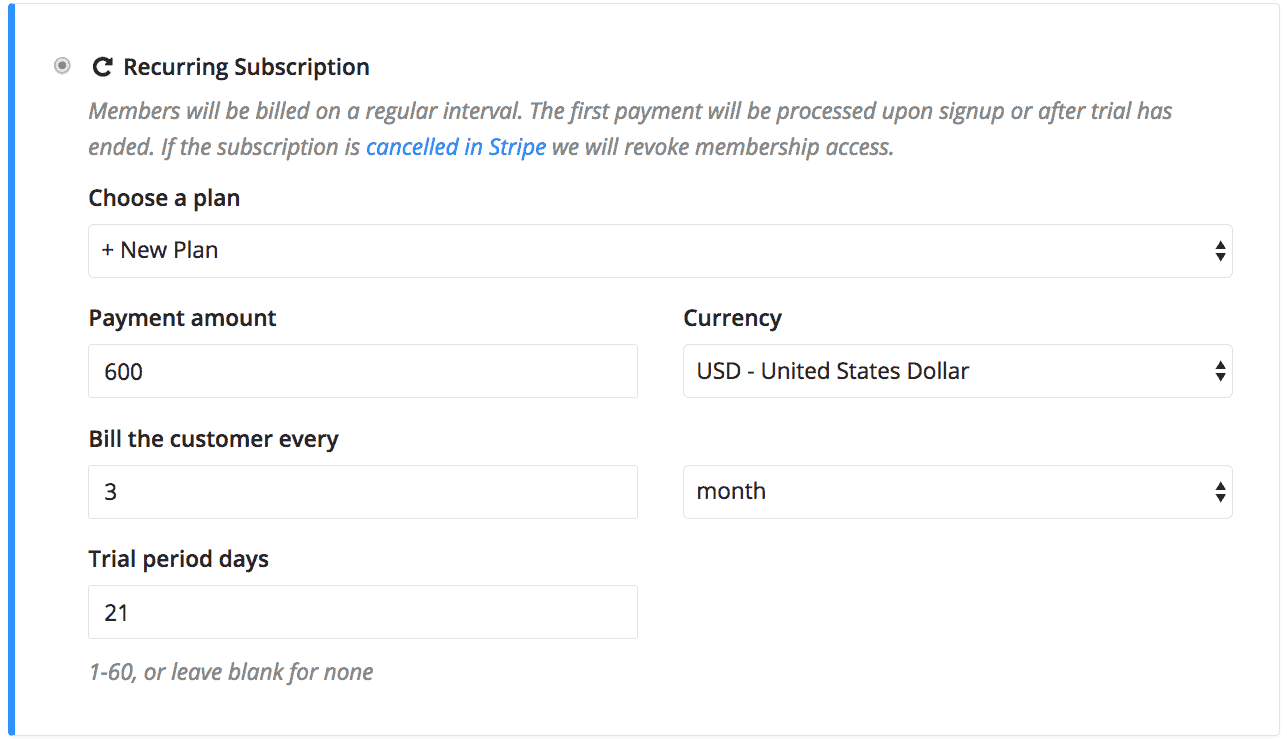 #5 Kajabi Customer Data and Analytics
Growing any type of business requires a careful look at customer data and analytics. If you do so, you'll make smarter decisions for your company's growth. Kajabi lets you gather, analyze, and interpret consumer data.
There's no need to use Baremetrics and SamCart for analytics since Kajabi is already a sufficient substitute.
Furthermore, the platform takes analytics very seriously. It shows you real-time data such as reports, customer progress tracking, user forecasting, subscription metrics, and more.
Seeing how customers are engaging with your online courses and coaching programs is made hassle-free.
From the analytics dashboard, you will see the net revenue, opt-ins, page views, offers sold, and more. When you're armed with these insights, you'll understand your market more and be able to evaluate the health of your online course business.
#6 Email Marketing: Create Beautiful Emails Faster
Kajabi's email marketing service assists your business with no additional complexity and plugins needed. It is an efficient replacement for MailChimp, Drip, SendInBlue, you name it.
You get access to 15+ templates to create branded emails in record time. No matter the type of email you want to create, there's an amazing template ready for you.
Stop monkeying around looking for ideas to design your emails. It's time to focus on what you're saying — because your audience is ready to listen.
With Kajabi's email builder, you can validate email subject lines, get instant feedback on your subject lines — and learn how to improve them.
You can add a countdown timer to your emails. There's no need to mess around with shortcodes or scripts. Just drag the block onto your email editor, select the event, and that's it.
Stay updated with detailed reports on every email sent.
It will enable you to swiftly align with ever-changing regulations through the use of compliant email marketing campaigns.
It also has the Lightning Broadcast (Beta) feature for quick batch sending.
6. Key Features Of Teachable
More than 100,000-course creators enjoy the astounding benefits of Teachable.
So if you want a strong head start with online course creation, let's proceed and examine its key features.
#1 Create And Customize Your School
You have complete control over your website and course landing page. You can decide what you want it to look like.
You'll be able to customize the logo, background, typography, and colors of your school's theme.
This is important when launching an online course that will represent your brand. With the
intuitive drag-and-drop builder, everything is made customizable.
You can upload your logo, favicon, and homepage background in the top section of your site under the theme menu.
To add an image, simply click the Upload Image button and choose the file from your computer. You can also replace it with a new one by selecting the Replace Image option. And if you want to remove an image, click Reset.
It's quite easy to create your first school in Teachable.
Just log in and give your school a name to get started. You can always change it later on.
If you prefer a time-saver, opt for the pre-designed themes to create your learning material.
You'll complete your online course so much faster compared to beginning from scratch.
Using the Power Editor (for developers), you can also produce engaging multimedia lectures, coaching sessions, and videos.
Teachable lets you launch your email marketing campaigns through its integration with Constant Contact, ActiveCampaign, Mailchimp, ConvertKit, etc.
With this, you can effortlessly kickstart your marketing emails and easily schedule course content for your students worldwide.
#2 Improve Online Learning Experiences
Teachable is best suited for course creators who want to create the best learning experience for their students.
Aside from the unlimited courses offered, they also get to enjoy learning with you.
You'll be able to share video lessons as well as models.
With Teachable's unlimited video bandwidth, downtime or server failure will never be an issue.
Additionally, you can effectively build rapport through enrollment notifications.
You can adjust your settings to get notified when a new student enrolls, signs up for your course, writes a comment, and when a student reads and replies to your comments on the thread.
#3 Live Communication With Students
As a course creator, Teachable lets you reach your students directly through live communication.
You can initiate one-on-one sessions via the Milestones settings, call hosting, as well as task features.
Schedule and host: Book your client sessions with ease. Simply integrate with Calendly and you're good to go.
Create success stories: Course creators can benefit from students' success stories and testimonials. In addition to the course completion certificates that they'll receive upon graduation, this is another surefire way to motivate their participation.
#4 Online Course and Membership Site Security
In addition to online courses and coaching programs, you can also secure your content and student data.
Teachable offers unmatched security for your membership site and online school. It does so in many ways:
SSL encrypts any data on your website and course landing pages. Your students will never worry about the security of their information. It uses a 2048-bit SSL certificate to keep your information secure — especially during login and checkout.
It has a full crop of experienced fraud teams on staff to engage and ward off threats.
You also own your course content and student data. It doesn't belong to Teachable.
It also provides 24/7 monitoring for outages to keep your school active all the time.
Moreover, its payment provider partners are PCI level-1 compliant. With this, your course content, data, and performance reports are 100% safe and secure.
#5 Online Course and Coaching Programs Marketing Tools
Teachable is a powerful online course creation platform with a ton of marketing tools to help drive new students to you.
There are several features course creators can use to maximize the lifetime value of existing students and attract new ones. For example, offering coupon codes can inspire students to renew their membership access to your school.
Without effective marketing, your online course launch is as good as non-existent.
That's why it's important to develop an inclusive marketing strategy — this helps you to increase the number of new students as well as get existing students excited to complete their courses.
Teachable also makes it easy for course creators to enroll students manually. This feature is useful when there's a technical glitch on your school's page.
It is constantly adding new marketing tools to help course creators build stunning landing and sales pages to drive increased sales.
To maximize revenue, Teachable integrates well with leading apps such as Mixpanel, Infusionsoft, MailChimp, and more. This provides another proven way to drive online course sales outside of Teachable.
7. Kajabi vs. Teachable – Pros And Cons
Kajabi is a top-notch all-in-one marketing suite, offering tools to help you build, market, and sell online courses, membership sites, and coaching programs.
It's a drag-and-drop course builder with no coding skills required. But, is it the #1 marketing platform out there? We'll see. Let's dive into the pros and cons of Kajabi vs. Teachable:
Kajabi:
| | |
| --- | --- |
| Pros | Cons |
| It has a clean and easy-to-use interface. | Kajabi is more expensive (its basic plan starts at $149/month) compared to other all-in-one marketing platforms (e.g., HubSpot). |
| You can create stunning landing pages and entire websites. | Its email deliverability can be better. |
| You'll be able to easily manage all of your marketing tasks under one platform. | There is no local payment gateway for creators who want to sell to local consumers and students. |
| It has a built-in sales pipeline builder and email marketing tools. | There is limited customization for landing pages. |
| It's easy to set up flexible pricing and payment options for recurring subscriptions. | Kajabi does everything but is not good at some tasks, especially email campaigns. ConvertKit or MailChimp does email marketing better. |
| There are no transaction fees on every Kajabi plan. | |
Teachable currently has 100,000+ course creators. However, does it live up to its hype? Let's take a deep dive into its pros and cons:
Teachable:
| | |
| --- | --- |
| Pros | Cons |
| Turn your ideas into an online course with its beginner-friendly drag-and-drop course builder. | The basic plan comes with a 5% transaction fee. |
| There are no transaction fees on free courses. | Teachable doesn't offer features or tools for conducting live workshops. |
| You can easily award graduating students course completion certificates. | Teachable isn't ideal for designing landing pages. Plus, creators can't build funnels. |
| It offers flexible upsell features to help you sell and make more money from your courses. | All courses look identical, except for the topic, the logo, and the color scheme. |
| It has a straightforward Drip Course Content feature that engages students. | |
| Teachable is powerful but beginners can use it without having to mess with technology. | |
8. Where Do I Get The Most For My Money?
When looking for an online course platform or marketing platform, pricing is an important factor to consider.
Here's a detailed breakdown of Kajabi vs. Teachable pricing plans.
Kajabi Pricing Plans
Kajabi offers three pricing structures.
Basic ($149/month): The basic plan is for small businesses and marketers who want to create 3 products, design 3 pipelines, reach 10,000 contacts, achieve 1,000 active members, make 1 website, assign 1 admin user, etc. It also has zero transaction fees.
Growth ($199/month): When you upgrade to the Growth Plan in Kajabi, you gain access to these features: 100 products, unlimited landing pages, and unlimited marketing emails, 25,000 contacts, 100,000 active members, create 1 website, assign 10 admin users, gain access to Kajabi University, 24/7 chat support, webinars, events, and so on.
Pro ($399/month): The Pro plan comes with all of the features in Growth, plus unlimited landing pages, 2 million marketing emails, 100,000 contacts, 20,000 active members, build 3 websites, assign 25 admin users, zero transaction fee, 24/7 support, 100 products, webinars & events, and more.
Note: All Kajabi pricing plans have zero transaction fees. They also come with a free 14-day trial. Also, you get to save 20% if you pay annually. That means you're expected to pay $119/month (paid yearly) on the basic plan and $159/month (paid annually) on the Growth plan, and so on.
Teachable Pricing Plans
Teachable offers a flexible pricing structure. There are 3 pricing plans to choose from. All of these have features that help you to create, price, and sell your online course.
Basic ($0.00/month): Individuals and small businesses can get started with this basic plan. It's most ideal for creating your first online courses and learning the ropes. The features include product support, course creator training, custom domain support, drip course content, unlimited students, 5% transaction fees, and a members-only community.
Pro ($199/month): For marketers and businesses who have gained some experience with creating online courses, the Pro plan is ideal. Its features include zero transaction fees, 5 admin-level users, course compliance, priority product support, graded quizzes, advanced reports, etc.
Business ($299/month): For course creators who want advanced features and tools, the Business plan is the perfect fit. It includes product coaching, unlimited students, instant payouts, 20 admin-level users, custom user roles, manual student imports, advanced theme customization, group coaching calls, and more.
Note: Paying annually helps you to save $120/yearly on the basic plan. You save even more when you upgrade to the Pro and Business plans and pay annually, instead of monthly.
9. Conclusion – Which Is Better: Kajabi Or Teachable?
Kajabi is an all-in-one platform with a premium price. It can handle any marketing task for you, just imagine it and there's a tool or feature to handle it.
Teachable, on the other hand, is ONLY focused on online courses and memberships.
Kajabi is also more expensive but offers more value for your money. Say goodbye to landing page builders, email marketing tools, payment processors, etc. Kajabi handles everything for you at no additional cost.
Use Teachable (which costs $39/month) if you already have a platform for building your landing pages, websites, funnels, and email campaigns.
If you're looking to create, price, market, and profit from an online course without messing with technology, go with Teachable.
10. Kajabi vs. Teachable – FAQ
Kajabi and Teachable are popular marketing platforms for creating online courses and launching a profitable business. However, there are a ton of questions that aspiring course creators are asking.
Here are 4 of the most frequently asked questions (FAQs) in this Kajabi vs. Teachable comparison:
Is Kajabi a CRM?
Kajabi is not a traditional CRM platform like Salesforce and Infusionsoft but a powerful marketing suite for creating landing pages and websites, launching marketing campaigns, tracking analytics, email marketing, designing funnels, and more. It also integrates well with other marketing tools to run your business.
Can I use Teachable for free?
Yes, Teachable offers a free plan to help you create your first course. However, it comes with a high transaction fee of $1 + 10% commission on any course sale.
Is Kajabi good for SEO?
Yes, Kajabi allows course creators and marketers to optimize their websites, pages, and blog posts from the dedicated SEO and sharing section.
From your Kajai dashboard, click Settings, then select Site Details. Then scroll to the bottom of the page to SEO and Sharing:
Add a page title, and page description (include your main keyword here), and also include an image you want to associate with your page.
How much does it cost to use Teachable?
Teachable offers the basic plan ($0.00/month), Pro plan ($199/month), and Business ($299/month) plan. Note that you'll save money if you choose to pay yearly for all these plans.