Looking for on-trend and booming reseller business ideas for 2022? I got you!
The pandemic has shifted the way companies operate and you need to adjust to it if you want to thrive.
Working as an online marketer for over 10 years now, I know my way around the digital space and I'd be happy to give you a totally free guide to help you along your path.
In this compilation, the majority of opportunities you'll get are online and reseller ones. I'll explain why I love reselling below.
So, if you're ready to learn then hop right on!
Why Reselling Is The Best Business Model
Before we dive into this list, let me just go over this subject real quick.
I would like to share with you why the items in this collection focus on reseller business ideas.
First off, when you use this model, you don't need to rack your brain to come up with original merchandise. You can just set up a new business on the go. There are so many types of businesses out there that it can get overwhelming rather quickly.
Reselling as a business model allows you to launch quickly without having to focus much attention on a unique business plan.
The second reason why I love reselling is connected to the first one.
Not only do you save a ton of time, but you can also slash your costs by not needing to pay upfront for manufacturing.
There are wholesale suppliers that you can easily get in touch with, oftentimes retail stores are also great spots to get your product supply if you have existing beneficial connections in the market.
The goods are already in production and so you can rest easy that this aspect of the business has already been taken care of.
The last reason I'm highly focused on reseller business ideas is the customer base.
Have you ever heard of the saying, "Demand creates supply?"
The products that are already being sold in the market are there for a reason.
There are people who need them and therefore want to purchase them.
Existing products tell you that there's already an established customer base.
And so, you won't need to worry whether people will actually buy it or not.
That's because it's already been proven to be salable.
1. Family Products Reseller
Now that we've cleared that, let's go over the first item on this list.
In 2022, the best reseller business idea to go for is family products.
As you already know, the pandemic has brought millions of family members together.
However, if we're being honest, this can spell trouble.
Disagreements and conflict can arise since most people aren't used to being in confined spaces.
Different personalities can clash because of their close proximity.
Some may be frustrated by the traveling restrictions while others need more privacy.
How can you as an entrepreneur use this info to your advantage?
Well, you can act as a bridge and bring people together by offering products that help families bond.
Family products that promote fun group activities can help alleviate the stress and anxiety the pandemic has caused.
Here are a couple of examples:
Inflatable pool
Card games
Board games
Jenga
Puzzles
Casting kits
Family-friendly video games
Indoor games (table tennis, pool)
Sports (soccer, badminton, volleyball)
Conversation starter decks
Truth or dare questions
Fun cookbooks (ex: Harry Potter recipes, candy making kits,
Of course, every family is going to be different.
Some will have teenagers mostly, so in this case, it's better to offer them more teen-friendly products.
In case there are younger kids involved, it should also be something safe.
But, you can also go the general route where people of all ages can use them alike.
I've bought some products myself and I personally love The Strategist's recommendations.
I highly suggest you check them out 'because they have a lot of fun offers for families.
2. Furniture Resale
People also take this time to redecorate their homes.
It's the best opportunity to sell just what they're looking for.
Since most people can't go to the mall, you can establish a social media presence to boost your visibility.
Also, make sure that you're well equipped to handle deliveries since you will be dealing with large items such as sofas, tables, etc.
3. Office Furniture Reselling
Speaking of furniture, a significant portion of the population has shifted to online work.
This is a great time to resell office tables, chairs, etc.
Your customers can put it together themselves.
You can also charge an additional fee if you assemble it on your end.
4. Computers & Laptops Resale
It's not only the workforce industry that had a change of environment.
The education sector also had to move to the digital space.
It's the prime opportunity to market laptops and computers specifically for these needs.
If you're targeting the workforce as your primary customers, high device specifications are a must.
However, if you prefer learners and teachers as your target consumers, you need to prioritize battery life and budget-friendliness.
5. Refurbished Gadgets Reseller
Not everyone will be able to afford brand-new items.
So, if you're good with tech or know someone who is, you can sell refurbished gadgets.
Another way you can go about this is to find a wholesale business or online store that mainly offers these types of products.
Refurbished items are perfect for those who need the products but aren't picky with the specs and appearance.
6. Fitness Products Resale
With the surge of COVID-19, it's very important to stay fit.
The rise of work-from-home employees, online learning, and the overall stress of being cramped in one space will have an effect on people's health.
That's why fitness products are trending.
Since most people can't go to the gym, they can be fit while in the comfort of their own homes.
You can sell anything from Fitbit watches, dumbbells, yoga mats, gym equipment, and more.
7. Vegan Products Reseller
Food is also an important factor when it comes to taking care of one's health.
In addition to exercising well, increasing the intake of nutritious food is also highly beneficial.
For this reason, vegan products are ripe for the taking.
Your customers don't even have to be full vegans. They can simply add these foods to their diet to become healthier.
Here are some popular vegan foods that you can market:
Quinoa
Tofu
Seeds and nuts
Vegan butters
Plant-based jerky
Meat veggies
There are a lot more options to consider since more and more products are making it to the market!
8. Frozen Food Resale
Speaking of nutritious food, frozen berries are great sources of fiber, Vitamin C, and Vitamin B6.
These will boost immunity and help keep the body's defense system strong.
Let me give you some examples of what you can purchase as your merchandise:
Frozen strawberries
Frozen blueberries
Frozen raspberries
Frozen blackberries
Frozen cranberries
You can even buy mixed berries as another option available.
9. Beauty Products Distributor
The next one we're going to cover relates to self-care.
This is a reseller business idea that'll surely help you gain tons of profit.
Under the umbrella of the beauty sector, the self-care industry is thriving.
The recent wide-scale changes have proven to be incredibly stressful for the general population.
Products that allow relaxation and rejuvenation have become essential.
These can range from skincare, haircare, fragrances, cosmetics, etc.
10. Online Boutique
Not only are people ensuring self-care practices, but they're also looking to use this time to reinvent themselves through fashion.
Even if people are mostly home, they're still active on social media and in the online world.
This is an industry that never fails to be on-trend.
Fashion products include accessories, clothing, footwear, sportswear, etc.
11. Virtual Thrift Shop
Similar to the case of laptops, computers, and other gadgets, people might not be able to afford brand-new clothing.
When it comes to thrift stores, vintage and secondhand clothing are best sellers.
As long as you have a good eye for great-looking clothes, you're in!
Here are other things to keep in mind when selling pre-owned garments:
Wash and clean them if you can.
You can also iron them out for presentability.
Put together your own DIY photoshoot studio.
Make sure the sizes and prices of the clothing are clearly indicated.
12. Fashion Bags Reseller
Fashion bags are also popular despite the pandemic.
There are fresh designs that pop up every now and then.
This type of merchandise is also very handy because it can last in storage, compared to other goods such as food and gadgets.
The typical capital for these products is also lower compared to the other mentioned ones.
13. Luxury Bags Merchant
In contrast to common fashion bags, you can also try selling luxury bags.
Of course, you need to learn to scope your target market.
Do you have connections or a group of individuals that would be interested in these things?
If yes, it'll be a great investment on your part.
Such items are a symbol of wealth and status.
And, their value increases over time.
Your profits can also be a lot more even if you only manage to sell a couple of these bags.
14. Designer Clothes Resale
The same principle applies to luxury bags with designer clothing.
If you know a bunch of individuals who prioritize quality over quantity, you're set.
You can also do your research as to what type of market this appeals to.
It's a bonus if you yourself are a fan of this type of clothes as you might already be familiar with the market trends and even the platforms to sell these items (sites like Poshmark).
You can advocate and promote their value through your own experiences.
15. Branded Shoes Reseller
There are many ways you can go about this reseller business idea.
First, you can get in touch with wholesale suppliers, which is a good option if you have a larger capital.
The second one is to flip used ones and then resell them on sites like eBay.
Let me show you some popular brands for reselling.
SAS (San Antonio Shoemakers)
Birkenstocks
Doc Martens
Naot
Cole Haan
Branded shoes, whether they're new or used, are incredibly popular due to their high quality.
16. Jewelry Reselling
Jewelry reselling is a lucrative business for both men and women.
There are also many occasions and events that you can market them for.
Here's a couple of jewelry you can sell:
Chains
Bracelets
Rings
Necklaces
Pendants
Silver
Gold
There are also different methods that you can try out for these.
You can do your research on the internet and look for suppliers.
And, you can also go to your local pawn shops and scout for good deals.
17. Art Distributor Resale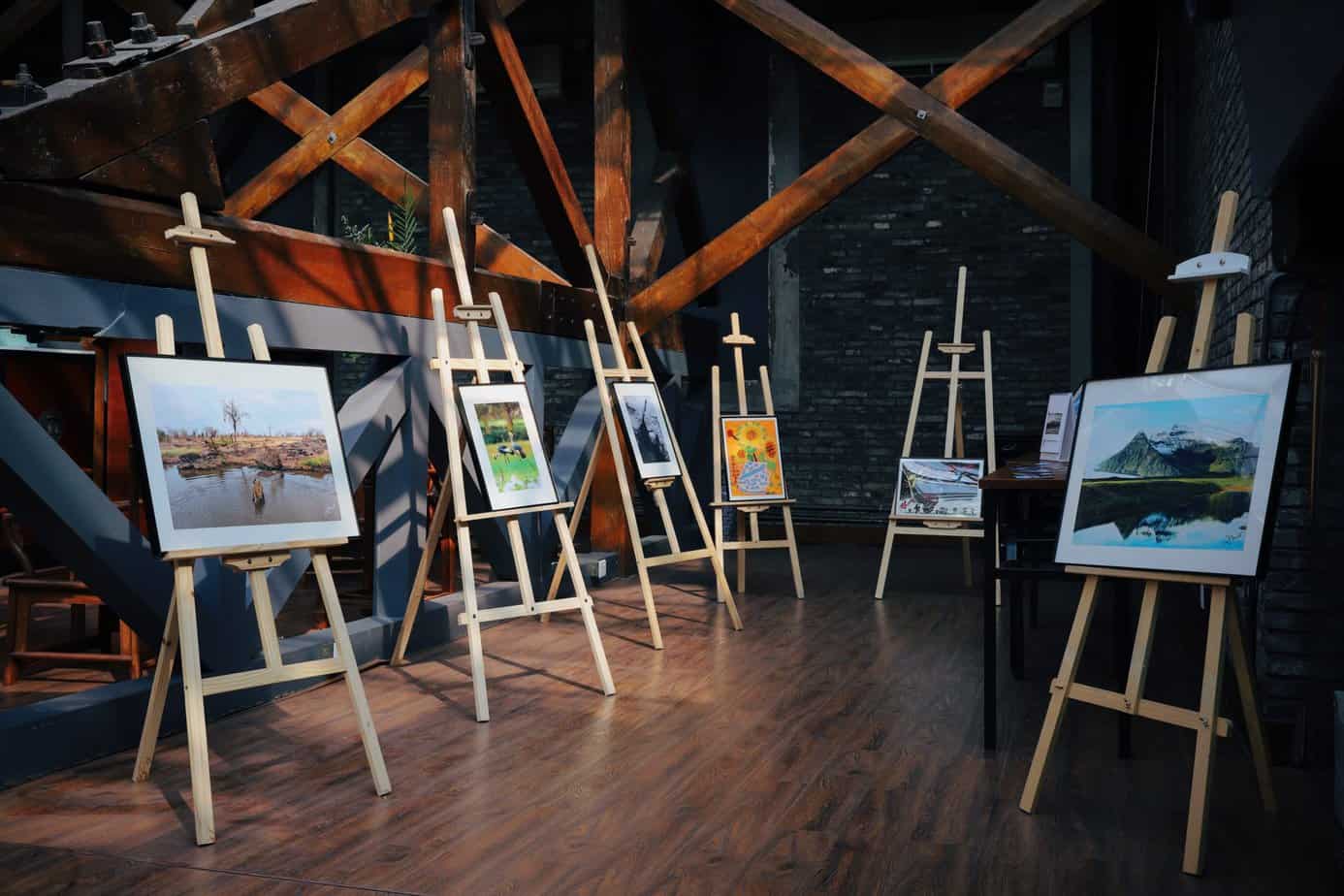 If you're a creative individual, you'll have the tendency to lean more on artistic reseller business ideas.
Art resale is perfect for you.
This isn't an easy one for most people. But, if you are personally interested in it, you can give it a try.
There are many things that you have to consider as an art reseller.
First, you need to decide what type of art you're going for. Second, you need to discern the quality and condition of a piece you're going to acquire.
You should also think of a potential market that you will break into.
Galleries, organizations, art dealers, and auction houses are some of the common places to buy your goods.
18. Antique Products Merchant
Some people appreciate history and tradition.
If this is you, a reseller business idea centered on antique products is a good fit.
Maybe you have a couple of treasured family heirlooms that you want to sell.
It may have started out as a hobby but now you're curious if you can make a living out of it.
If you're serious about this venture, it's very important that you get your items professionally appraised.
If you can't find one in your area, you can always try out reputable online appraisal companies.
You can resell them to an online dealer such as on e-commerce platforms like Etsy, maybe even a local antique shop, to a private collector, or even on your personal website.
19. Imports Resale Merchant
Do you travel a lot? Or, do you know people, perhaps a friend or relative, who lives in another part of the world?
The best reseller business idea in your case is import resale.
China, in particular, is a good option to buy your products from. But, it really depends on what you want to sell.
Maybe you're a wine aficionado and you got contacts in France.
You're free to choose whatever niche you're interested in.
However, if you want ideas on popular goods that are imported, here's a list.
Gadgets
Tech accessories
Home products
Beauty care
Outdoor games
DIY Furniture
Nevertheless, you should make sure that you do your research to consider factors like shipping costs, customer base, etc.
20. Dropshipping Reseller
If you don't know what dropshipping is, allow me to explain.
Think of yourself as a middleman between consumers and manufacturers.
What's amazing is that your only goal is to sell the products.
You don't have to handle shipping, picking, and packing.
Also, you won't worry about warehouse and storage.
If need ideas on what goods to sell, here are some of the most in-demand ones:
Smart watches
Phone cases
Seamless underwear
Yoga matts
Bluetooth speakers
Bluetooth headphones
Gaming headsets
Security cameras
Smoothie blenders
Organic teas
Face masks
Vapes & e-cigarettes
The prices are also wholesale since you're purchasing directly from the manufacturers.
21. eBay Resale
eBay is a great e-commerce site to find good deals.
But, did you know that it's also an excellent online reselling business idea?
Let me explain to you how it works.
First off, there are two ways you can go about it. You can become a bulk eBay reseller or you can choose to be a used items reseller.
For bulk resellers, they usually visit CWB, Doba, Police Auctions.com, and liquidation.com to get their supplies.
As for used product resellers, they would go to flea markets and garage sales.
Due to the coronavirus outbreak, these are some of the top reseller items:
Sanitizers
Masks
Cardio equipment
Strength training
Painting supplies
Puzzles
Lego toys
VR headsets
Wireless routers
Products under the categories of health and beauty, home and garden, computers and tablets, as well as smartphones and accessories are incredibly popular, sparking business opportunities that you can take advantage of in the existing market.
22. Amazon Reselling
As for the last item on this list, we have Amazon reselling as another potential online business.
Both eBay and Amazon function quite similarly as they are both e-commerce platforms so you might beg the question, what's the difference between eBay and Amazon resale?
Well, as you already know eBay was created mainly for secondhand products. Amazon, on the other hand, is a platform for a variety of products that are brand new.
If the latter is your preferred reseller business idea, you can only purchase and sell unused goods.
Also, there are huge benefits in reselling through Amazon.
For one, it has hundreds of millions of customers just browsing through and searching for items to buy.
Amazon buyers are considered one of the most loyal customers so you can expect that a majority of them will be repeat consumers.
Additionally, if you're not the techie type of entrepreneur, you'll love this platform since you won't have to set up a website. Plus, they have great additions to integrations such as Shopify making it a great place to create an online shop with design templates and jumpstart your own business.
It's very easy to get started, even if you're planning to do it as a side hustle only. If you're going full-time, then you can find it much more convenient to start and consistently grow as a profitable business.
Compared to drop shippers, which can sometimes have poor logistics quality that can hurt your company's reputation, in the long run, Amazon has superb customer service which negates the effects of dropshipping.
Tips For Beginner Resellers
As a beginner, you're bound to make mistakes. That's why in this section, I will share with you my personal tips on starting your reseller business right to lessen potential mishaps.
1. Be transparent
It's very important that you are open to your consumers especially regarding the condition of your products, especially if you're selling used goods.
If you're dishonest, this may land you a sale.
But, it'll hurt your reputation in the long run and if you're still a small business, then it can certainly hamper your initial prospects and make it harder to kickstart your growth.
You may get angry comments and customers may warn other people about your store.
That's why you need to disclose any damages or details that will possibly concern consumers.
2. Communicate respectfully
The competition is so stiff these days.
Starting a resale business can be so overwhelming due to the number of already existing competitors.
One edge that you can gain is by being polite and professional with your discourses with your customers. The last thing you want is to reduce your chances of maximizing profits on high-demand products due to communication issues.
It's very easy to take this area for granted, especially for an e-commerce business.
Just remember that if your words as a business owner are misinterpreted as rude, buyers can just as easily find another store to purchase from.
Avoid using foul language, slang words, and abbreviations.
Replying to inquiries on time is also another plus factor that'll win their hearts.
3. Purchase cheap items
A good rule in reselling is that you buy products that cost very low and then resell them at a much higher value.
With the saturated market, starting a company can be a huge risk and startup costs are no joke with a recent study stating the average cost to be around $30,000.
It's important to take note from the start that reducing costs will be a primary factor in your success.
You can't be sure if your products will be popular, even if you spend on high-level marketing strategies.
One way to counter this is by investing in cheap items and stamping a higher markup.
You won't need a huge capital plus, your profits are potentially very high margin.
Conclusion
So, which one of the reseller business ideas do you most resonate with?
I'd love to know! Write it down in the comments section below.
Keep in mind that you should do your research and make customer assistance a top priority.
I've also found that aside from picking a niche you're interested in is important, it's also key for you to overlap this with trending or popular items.
This way, not only are you motivated but you can also ensure high-profit margins.