Choosing the best Indianapolis SEO company to work with is the difference between mediocre traffic and a high-traffic potential website.
It's not just about a quick Google search. It's about understanding the tiny nuances that distinguish the best from the rest: Which agencies genuinely deliver results, and which ones just promise them?

As an ad agency owner myself, I've collaborated with countless SEO firms and gained insights that only someone in my shoes would know.
In this guide, you'll find a selected list of handpicked SEO agencies in Indianapolis ready to propel your business to more traffic and conversions. Whether you're a seasoned business owner or just starting out, my goal here is to provide you with valuable information and insights to help your business climb up the Google ranks.
Let's get right to it.
Top-Rated SEO Companies In Indianapolis
In this article, I did the legwork so I can introduce you to the best SEO companies and digital marketing agencies in the Indianapolis area. We'll dive into case studies and other proofs of why they're worth your while.
By the end of this article, you'll know which Indianapolis SEO company to work with.
1. Corey Wenger SEO Consulting
Corey Wenger Consulting isn't just your run-on-the-mill agency. Corey has 20 years of SEO experience under his belt. While his professional SEO audits are notable, he is best known for his SEO training. He empowers businesses to establish an in-house SEO team capable of generating sustainable SEO results.
Corey's client, Towne Post Network, generated a 45% increase in search traffic for training their in-house SEO team and his help in building a more SEO-friendly and fast-loading website.
Other than his 2-decade experience in digital marketing and SEO. His success is backed by 5-star ratings and positive feedback from Purdue University, John Deere, and many more. Check out Corey's LinkedIn page to see more client feedback.
Best suited for: Mid-sized businesses who want to build an in-house SEO team.
Min. project size:
$5,000+
Headquarters:
Indianapolis, IN
Avg. hourly rate:
$150-$199/hr
Employees:
Under 49
Services offered:
SEO (local, national, & enterprise), Consultation & Training
Founded:
2000
2. Lewis SEO Indianapolis
Daniel Lewis's Lewis SEO Indianapolis focuses on on-page and off-page SEO, content retargeting, and local map listings. The company also works without having clients sign a contract. How rare is that, right?
Of course, all clients love their "no contract" deal. You'd too, right? If an agency doesn't force clients into long-term contracts like Lewis SEO or like we do at Novum, you must be good at what you do. Since Lewis SEO has been in business for over a decade now, they clearly know what they're doing.
Their team has worked their SEO magic from eCommerce platforms to medical device manufacturers. One dental practitioner-client saw a 35% in site traffic in just 6 months, in turn, resulting in more patients coming in.
Best suited for: Small businesses aiming to boost their revenue without being locked down in a contract.
Min. project size:
$1,000+
Headquarters:
Indianapolis, IN
Avg. hourly rate:
Undisclosed
Employees:
Under 49
Services offered:
SEO (on-page & off-page), Web Design, Social Media Marketing
Founded:
2008
3. Sixth City Marketing
Sixth City Marketing, led by CEO John Sammon, follows a proprietary 4-step action plan and develops a customized SEO strategy that revolves around 3 specific factors: ROI, ideal target audience, and target locations.
Working with Sixth City, MI Homes had a 48% increase in organic visits, Bruening Glass Works ranked number 1 for their targeted search term, and Shini USA had a 632% increase in monthly traffic.
Feel free to head over to their YouTube channel to hear straight from their customers. Marc from Bruening Glass, for example, expressed how their website was initially getting around 200 hits per month. Partnering with Sixth City gave them a significant boost, with daily hits ranging from 200 to 300. This is a 30X improvement.
Best suited for: Small companies who want more qualified leads by leveraging a sales-focused SEO approach.
Min. project size:
$5,000+
Headquarters:
Indianapolis, IN
Avg. hourly rate:
$200 – $300/hr
Employees:
10 – 49
Services offered:
SEO (local & national), Web Design, Social Media Marketing
Founded:
2010
4. Local Blitz Marketing
Spearheaded by Simon White and Nick Bennett, Local Blitz Marketing provides Indianapolis SEO services with a well-crafted 5-stage action plan and went another way by utilizing a few video testimonials instead of the usual text-based reviews you'll find.
One of the stars of those case studies is a metal fabrication business. With the Local Blitz team at the helm, they experienced a 31% increase in overall search visibility. To achieve that, they developed a customized SEO strategy that includes a mix of on-page and off-page SEO, as well as leveraging Google My Business.
Best suited for: Small and mid-sized businesses looking to gain leads through a mix of SEO and advertising.
Min. project size:
$1,000+
Headquarters:
Indianapolis, IN
Avg. hourly rate:
$150 – $199/hr
Employees:
Under 49
Services offered:
SEO (local, regional, national, & international), Website Development, Social Media Marketing
Founded:
2009
5. Site Strategics
Site Strategics has a whole arsenal of digital marketing tactics to offer, but what's worth noting is their focus on implementing their so-called "agile approach" in their campaigns. It involves continuously testing, learning, and adapting SEO techniques based on data-driven insights and changing market conditions.
They're not going to give you one strategy, implement everything at once, and leave you to it. Instead, they break down everything into what's called "sprints" to make implementing them more manageable. So, if the tasks in the first sprint didn't yield the expected results, they'll have time to adjust what's necessary before going to the next sprint.
If you want to dig deeper, I suggest heading over to the founder's Twitter account. Erin Sparks shares his thoughts, articles, and some podcast episodes there.
Best suited for: Small and mid-sized businesses who want to work with a flexible team that can pivot quickly.
Min. project size:
$1,000+
Headquarters:
Indianapolis, IN
Avg. hourly rate:
$150 – $199/hr
Employees:
Under 49
Services offered:
SEO (technical), Social Media Marketing, Web Design
Founded:
2004
6. Toriar Digital Marketing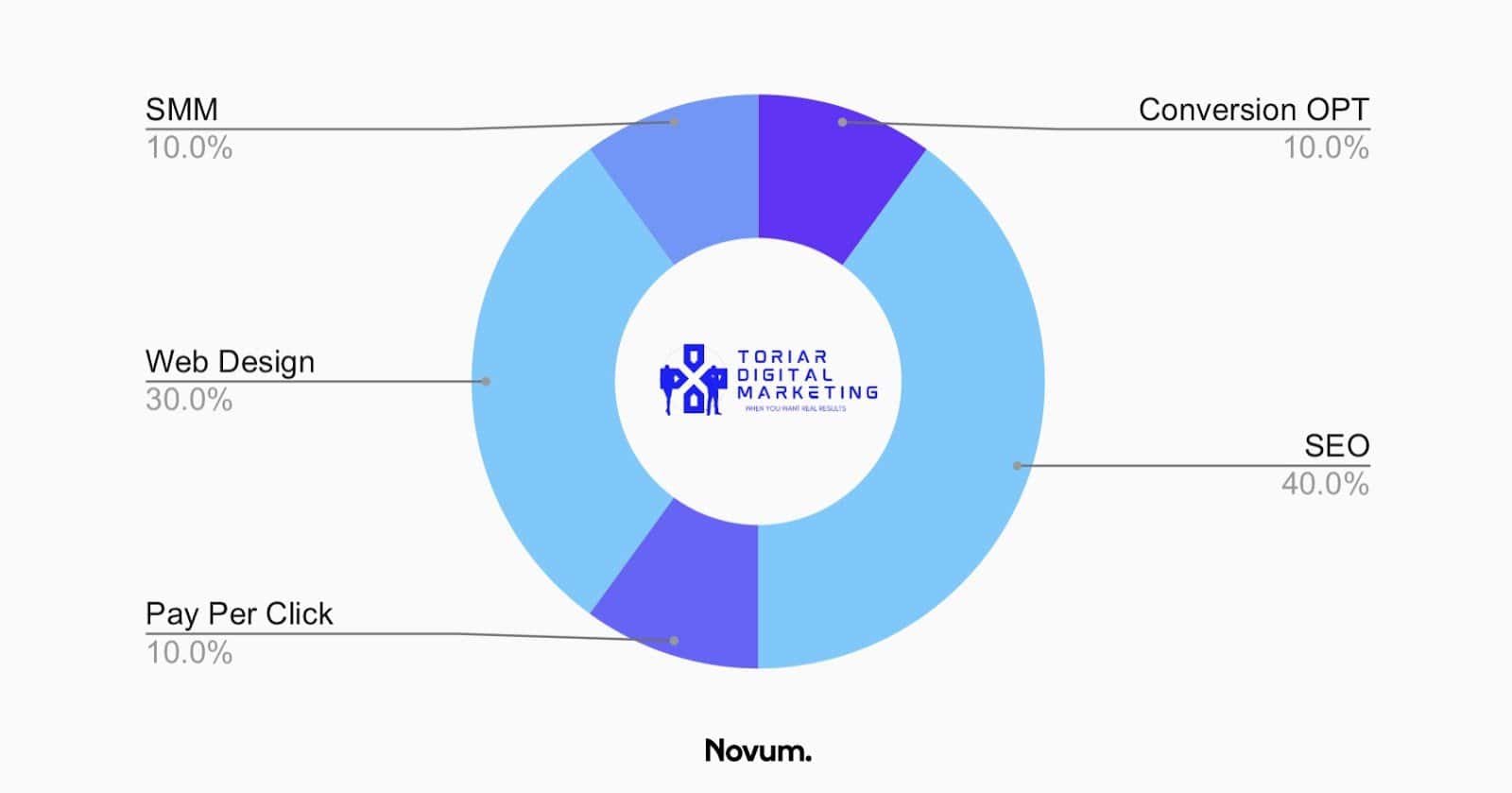 The dynamic duo behind Toriar Digital Marketing, Brianna Trybalski and Jeremy Heady help clients build a rock-solid foundation for the technical components of their websites through website structure and code optimization.
What I like about them is that they see their clients as part of their family and commit to them 100% by updating their clients every step of the way and not just when the results start coming in. They also offer other services like local map listings and SEO-focused web design to complement their SEO services.
With a customer-centric approach and a focus on getting clients a high domain authority, Toria's team has helped several businesses in Indianapolis and Indiana to have better search engine visibility. An example is Roofing Made Easy. With Toriar's help, they went from having 9 visits/month to 909 visits/month, a 10,000% increase resulting in more calls for their roofing services.
Best suited for: Small businesses who want a fast turnaround in boosting traffic.
Min. project size:
$1,000+
Headquarters:
Indianapolis, IN
Avg. hourly rate:
Undisclosed
Employees:
Under 49
Services offered:
SEO (on-page & off-page), Web Design, Google Ads
Founded:
2016
7. Write Mind Media
Write Mind Media = Marketing. Done. Write.
Led by co-founder Andriea Denise, Write Mind Media describes itself as a 'boutique digital marketing agency'. True to their name, they specialize in creating content as part of their SEO services. Unlike other agencies, they don't dwell on the more technical side of SEO or off-page optimization.
They also offer DIY guides and other micro services packages like a social profile audit and a brand manual template. So even if you don't want a long-term commitment, you can still boost your SEO efforts.
To gauge their expertise better, I suggest you visit their Instagram account. Andriea has a few insightful reels for you to watch. She doesn't hide behind the brand. She speaks directly to her audience.
Best suited for: Small businesses who want to improve their SEO by focusing on content.
Min. project size:
$1,000+
Headquarters:
Indianapolis, IN
Avg. hourly rate:
$50 – $99/hr
Employees:
Under 49
Services offered:
SEO (local & on-page), Social Media Management, Graphic Design
Founded:
2015
8. EverEffect
Nestled under the umbrella of its digital marketing services, EverEffect uses a client-centric approach in various industries through its 3 core SEO services that cover on-page, off-page optimization, and local SEO. That holistic approach promises to optimize every nook and cranny of your website.
Their work results in not only more site traffic but also more leads. For instance, one of their law firm clients achieved a +277% organic traffic growth and a 159% increase in contacts. That is what matters!
Best suited for: Small and mid-sized businesses who aim to boost their leads and sales through a holistic digital marketing strategy that combines SEO and PPC.
Min. project size:
$5,000+
Headquarters:
Indianapolis, IN
Avg. hourly rate:
$100 – $149/hr
Employees:
10 – 49
Services offered:
SEO (on-page, technical, & local), Web Design, Video Production
Founded:
2007
9. SteerPoint Digital Agency
SteerPoint Digital Agency, founded by John Slimak, doesn't just slap content on your website and fill your blog with non-optimized articles. Instead, SteerPoint harnesses well-thought-out content to boost your online credibility and authority. Their approach translates to long-term search engine success for their Indianapolis SEO clients.
A great example is their client, Pools of Fun. They have been on Google's page 1 for 7 years in their geographic area with a 215% increase in page views. Additionally, clients get to see those SEO campaign results in real-time through a customizable dashboard.
They're also quite active on LinkedIn, unlike other agencies. They post updates, insightful SEO and business articles, behind-the-scenes, and client testimonials.
For instance, they've shared a few articles and posts regarding AI's role in business. Plus, if your business wants to utilize LinkedIn to boost website engagement, SteerPoint has shared articles on how to maximize that platform, too.
Best suited for: Small to mid-sized businesses seeking sustainable growth and online credibility through keyword-rich content optimization.
Min. project size:
$1,000+
Headquarters:
Indianapolis, IN
Avg. hourly rate:
$100 – $149/hr
Employees:
10 – 49
Services offered:
SEO (technical & content strategy), Web Design, Paid Search Marketing
Founded:
2004
10. Attention Digital
Attention Digital's team is renowned for its effective Internet marketing strategies and outstanding results, providing services for small businesses, startups, and nonprofits. Unlike many agencies which always go for the big guns and revolve their strategies around them.
So, Connor Lagman and his team specifically putting the spotlight on those 3 is a refreshing sight. They even offer a free website audit and a local listing scan, a huge help for those with tight budgets.
Plus, just because they serve those with lesser budgets doesn't mean they're not pushing. One of their clients required a comprehensive revamp, which involved enhancing their search rankings. Attention Digital's efforts led to a notable 35% increase in business growth within only one year.
Additionally, Attention Digital also isn't just focused on the here and now. They're also all about long-lasting success through building links.
Best suited for: Startups and nonprofits who want to get started on SEO free of charge before committing to a contract with an agency.
Min. project size:
$1,000+
Headquarters:
Indianapolis, IN
Avg. hourly rate:
$50 – $99/hr
Employees:
Under 49
Services offered:
SEO (on-page & link-building), Graphic Design, Social Media Marketing
Founded:
2018
11. WCN Digital
WCN Digital dives into data to craft powerful SEO campaigns using a blend of technical SEO, inbound marketing, and user-experience tactics. Their SEO package caters to local businesses seeking to boost their presence in their communities.
Although, their vision goes beyond Indianapolis or even the whole state of Indiana. They also serve larger corporations hungry to expand their reach globally or nationally through enterprise SEO.
Another factor that landed them on this list is that they don't leave their clients behind once the SEO campaign is implemented. They run SEO audits and optimize monthly to ensure that your business website complies with search engine guidelines and continues to be properly indexed.
Does that work? One law firm got a 54% web traffic increase, a welding supply company achieved an 83% increase in organic visits, and a cargo company got a 68% increase in conversion rate.
Best suited for: Law firms who want to leverage both SEO and PPC.
Min. project size:
$1,000+
Headquarters:
Indianapolis, IN
Avg. hourly rate:
$100 – $149/hr
Employees:
Under 49
Services offered:
SEO (local & enterprise), Web Design, Email Marketing
Founded:
2011
12. Break of Dawn
Break of Dawn caught my eye because in the short time they've been in the industry, they've mastered the art of digital PR and have a remarkable knack for building links. So if you're looking to skyrocket your website's visibility and authority through link-building, this deserves to be on your shortlist.
Ever since Ben Treanor founded this agency less than 2 years ago, they've been racking up praises from giant media outlets like USA Today, CNBC, CBS, and Fortune. If you want more insights about their process, you can visit their LinkedIn page. Ben and his team are quite active there with updates and sharing behind-the-scenes looks at their campaigns.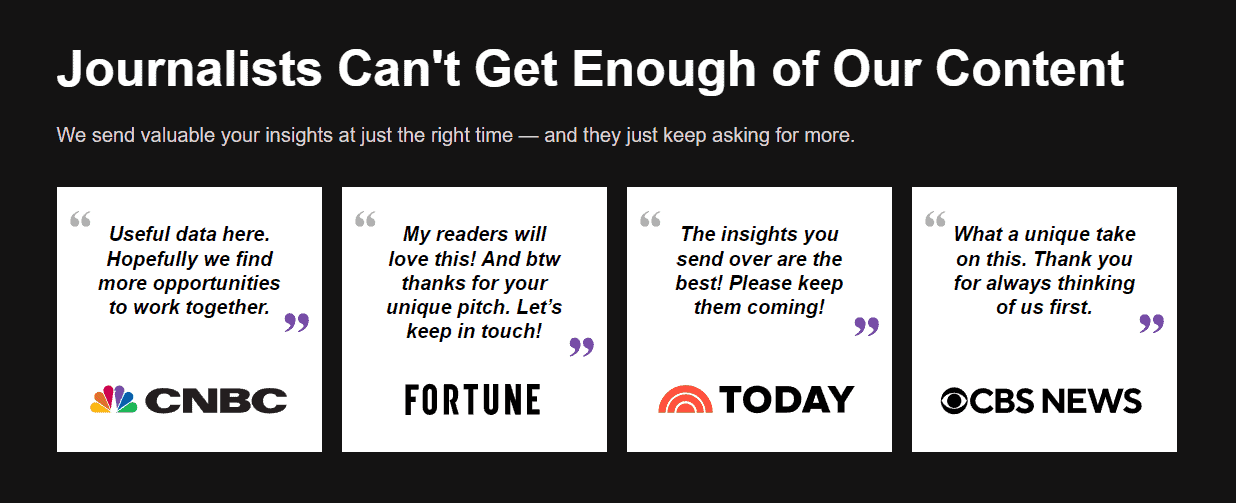 They recently ran a campaign called "Do You Watch The Masters While You're at Work?" centered around "The Masters", which is the most-watched golf tournament. With this campaign alone, they earned 197 backlinks and 18 DR 75+ links from unique referring domains.
Best suited for: Businesses of all sizes wanting to boost their search ranking and visibility through media link-building and placements.
Min. project size:
$10,000+
Headquarters:
Indianapolis, IN
Avg. hourly rate:
$100 – $149/hr
Employees:
10 – 49
Services offered:
SEO (link-building), PR
Founded:
2022
13. NEXTFLY Web Design
Nextfly Web Design lets you bid farewell to obscured web pages and gets your website to be a competitive internet marketplace. Their promise? To reclaim your lost traffic and online sales from your competitors and revive your website.
So here's a glimpse of how they do it for their clients. Led by their CEO, Brett Beck, their team of highly skilled SEO specialists harness the power of advanced browser-side and server-side programming to seamlessly adapt to the ever-evolving search engine algorithm changes.
But it doesn't end there. Nextfly helps its clients build and strengthen their websites through the use of link juice. They focus on incorporating inbound links exclusively from higher-ranking websites in Indianapolis, rather than involving other websites in your niche that may have a wider audience but are in different areas.
They have something for non-clients as well. If you head over to their Twitter account, you'll find plenty of infographics designed with insightful facts about the digital realm.
Best suited for: Small to large companies who want to regain their online presence through keyword optimization, link-building, and coding assistance.
Min. project size:
Undisclosed
Headquarters:
Indianapolis, IN
Avg. hourly rate:
Undisclosed
Employees:
Under 49
Services offered:
SEO (local), eCommerce Design, WordPress Development
Founded:
2000
Now, this list of the top Indianapolis SEO companies is just a starting point. There are a lot of factors to consider to end up with the perfect SEO partner for your business. So, let's get to it.
How To Choose The Best Indianapolis SEO Company
Think of this as a checklist to ensure your choice of an Indianapolis SEO agency meets your business needs and lets you navigate the local landscape with confidence.
A. Scope
Knowing the scope of their SEO services is your key to unlocking a world of possibilities tailored specifically to your business needs. Thus, you'll know if the agency has what it takes to handle your unique challenges and goals.
For example, Write Mind Media is best for those who want to leverage content in boosting traffic. Others like Corey Wenger SEO, focus more on training in-house teams.
Additionally, while researching their scope, you should also remember your goals. How much more organic traffic do you want? Does the agency offer everything under the digital marketing sun? That way, you can benefit from a holistic approach that covers all the bases.
But if you need a specialized and systematic approach, this is where Novum is unrivaled. We focus on ROI-driven organic growth opportunities and data-driven content strategy. You'll see results in as fast as a few weeks.
B. Experience
Now, there's no right answer as to how many years an SEO agency should have to be trustworthy. However, the ones with at least 3 to 5 years of experience tend to have refined frameworks and tools proven to boost your SEO.
We at Novum have been at it since 2015. Our projects have given us and our clients exceptional results that gave way to business growth. But we also had plenty of "lesson learned" moments. Through those, we were able to enhance our processes to deliver better performance for clients.
But of course, some are new but already built success for their clients like Break of Dawn, who's already on the radar of big companies like Forbes and ESPN. Although, not all fresh agencies are like them. So, look for the ones with proven results and verified reviews.
Another approach is to request a free proposal or consultation. You can engage in a conversation, discuss your goals, and gauge whether the agency's approach resonates with your business.
C. Communications
Effective, clear, and open communication ensures a strong partnership, transparent reporting, and a thorough understanding of your goals and progress. It also fosters collaboration, timely updates, and the ability to address concerns promptly.
Look for an SEO agency that constantly talks to you during your initial conversations, you can ask how they communicate with their clients. Some prefer emails and messaging apps like Slack, while others prefer Zoom.
At Novum, we start with an onboarding call to get on the same page as our clients and ensure we're clear about goals, expectations, and the process. But it doesn't stop there. We continuously communicate so the clients won't be left in the dark.
D. Pricing
Evaluate the affordability and value of your investment. Additionally, you need to consider your payment options. Here they are with rates from Ahrefs' research:
Project-based: $2,501–$5,000 are the most popular range for per-project fees.
Monthly retainer: $501–$1,000 is the most popular range for monthly retainer fees.
Hourly rates: $75-$100 is the most popular range for SEO agencies who charge hourly.
Some SEO agencies offer SEO packages with fixed pricing like Lewis SEO. This gives a clear scope of services that are included in each package. Like in the image above, the $1,000 is only for SEO, while the $1,500 includes social media marketing.
Choose whatever fits your budget. However, balance affordability with quality services so you can maximize your SEO effort's impact.
E. White Hat Practices
Adhering to ethical techniques ensures long-term success, credibility, and compliance with search engine guidelines. To identify how an SEO agency, like Novum, maintains ethical practices, check out the following signs:
Creates a long-term road map for your success that's focused on improving your website relevance, authority, and user engagement.
Proof of long-term success, ethical practices, and adherence to industry guidelines, which you can find through reviews.
Provides clear explanations of the work they plan to do on your website, the expected outcomes, and the time frame involved.
For instance, Attention Digital made it crystal clear that when it comes to backlink campaigns, they stick to white-hat link acquisition techniques.
Final Thoughts
As a business owner, choosing the perfect SEO agency in Indianapolis can feel like searching for a needle in a haystack. With countless options vying for your attention, find a partner who will not only meet your expectations but exceed them. That's why I've carefully curated this comprehensive list of the 13 best SEO companies in Indianapolis, IN.
As you narrow down your options, consider agencies that align with your business values. Seek out partners who share your vision and understand your industry. Also, actions speak louder than words. Request case studies and client testimonials that showcase their ability to deliver tangible results in search engines.
Now, this article is not the end all be all. But this is a great step in the right direction to help your business get the right SEO partner.
So, take advantage of this resource and choose an SEO agency that can propel your business to new heights. Treat this list as a starting point to arrive at a well-informed decision.