There are many project management tools to choose from, and in this article, I'll share my comprehensive Trello vs. Monday comparison with you.
Using a project management tool is handy in managing my day-to-day business operations. Throughout this article, I'll be helping you decide on the perfect one for you.
You'll discover all of the key features, pros and cons, pricing, and more. I'll be imparting all the information you need to help you reach the best-informed decision.
1. Trello vs. Monday At A Glance
Trello and Monday are two of the biggest project management tools in the market. Let's have a quick look at how they pit against each other.
| | |
| --- | --- |
| 4.8 | 4.5 |
| Best Overall. Intuitive, easy-to-use, and straightforward platform for most users. Starts at $10/month/user. | Best for customization. Filled with plenty of features and tools for more in-depth use. Starts at $8/month/user. |
| Try Trello | Try Monday |
2. Who Is Trello Best For?
Trello is best for personal use, small teams, and businesses with straightforward and linear processes.
It's also great for creatives such as decorators, designers, or organizations that value visualizing a final project. Trello's kanban boards make it easy to visualize processes, and the dragging-and-dropping of cards allows for precise tracking of tasks.
3. Who Is Monday Best For?
Monday is best for medium to large teams and businesses since it comes with advanced features that they can utilize to the fullest.
Monday also works excellent with cross-functional teams like people who work in construction, IT, software development, marketing, and HR. Its organized and highly appealing visuals balance the tools and feature usability and functionality well.
4. A Close Look At The Features Of Trello and Monday
Making managing and tracking your tasks easy is what Trello and Monday are all about. Let's have a look at their tools and features that make this possible.
| | | |
| --- | --- | --- |
| Features | | |
| Workload Management | | |
| Customer Management | | |
| Task Scheduling and Tracking | | |
| Shared Team Calendar | | |
| Time Tracking | | |
| Mobile App | | |
| External Integrations | | |
| Automation | | |
| Budgeting Dashboard | | |
| Get Started | Try Trello | Try Monday |
5. Key Features Of Trello
#1 Trello Boards
Trello is prominently known for its Kanban board. Trello's Kanban board has better usability, unrivaled reactivity, and colorful labels that outperform most project management tools like Asana.
Trello offers more than just a Kanban board. Trello's board lets you add lists and cards, add task assignments, timelines, productivity metrics, calendars, and more.
You can easily set up your team's Trello board in seconds. Trello gives you the ability to view board data so you can visualize your data the way you want it.
You can use the Timeline view for easier project planning, while the Calendar view helps you manage time. You can go with the Table view to see the works and task progress across different boards, and you can also see board stats with the Dashboard view.
#2 Automation with Butler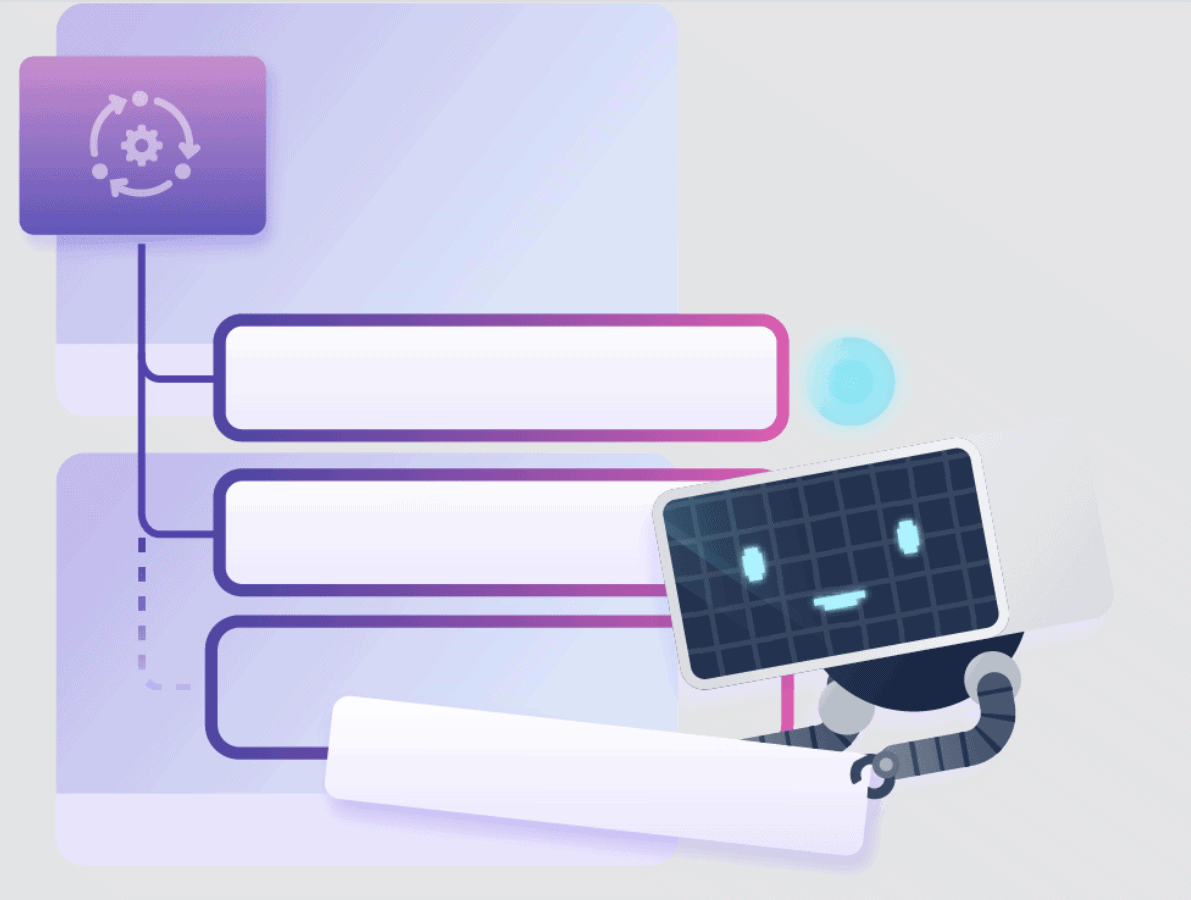 Trello has its built-in automation, Butler, to help lessen the number of tedious tasks on your project board by utilizing the power of automation for your team.
Trello has built Butler into every Trello board. Trello lets all users from Free to Enterprise have access to Butler at no additional cost, but lower-tier plans will have a smaller monthly quota.
You can automate any task in Trello with Butler using natural language commands. Some of the tasks you can automate can be common actions like moving lists; you can also automate creating custom buttons, emphasizing upcoming deadlines to the team, and scheduling teammate assignments.
#3 Trello Cards
Trello cards keep your work organized. With Trello cards, you can manage, track, and share with teammates your tasks.
When you click a card, you'll see the 'card back,' which contains many features. You can add descriptions to add information or step-by-step instructions, set a deadline on when the task is due, add comments and attachments, and track activity.
With the Trello card, you and your team can manage deadlines, give and track feedback on tasks, assign tasks, distribute work, and connect work across apps.
#4 Trello Power-Ups
Connect the apps that you and your team use to your Trello workflow. You can also add a Power-Up to help improve a specific function.
Trello offers hundreds of integrations called Power-Ups that cover your needs. These integrations have five categories:
Add-ons: One of the add-ons you can add is the Trello Calendar Connector which lets you sync and organizes your Trello due dates from within any calendar.
The Everhour add-on enables you to measure time spent on cards, and the Bridge24 for Trello gives you enhanced reporting and exporting capabilities for Trello cards across all boards with drill-down charts.
Some other add-ons are Corello, SpeakUp, Newton Mail, and more.
Browser extensions: The Scrum for Trello extension adds estimates and records time spent on cards, while Capture for Trello takes a screenshot and puts it in a Trello card in seconds. Another extension Ultimello sorts labels, shows card counts, and more.
Other browser extensions are YoCoBoard, Clockify, Points for Trello, and more.
Connectors: One of the connectors is Zapier which connects your Trello to hundreds of apps that use Zapier. Another connector is Trello for Gmail, which allows you to easily create new cards on your Trello boards without leaving your inbox.
Some of the other connectors are Zenaton, weForms, IFTTT, Flow XO, and more.
Power-ups: Mailchimp is a power-up that lets you attach a Mailchimp campaign onto a Trello card. Another power-up is Wireframe Pro which quickly draws wireframes attached to your cards.

Several of the other power-ups are Slack Power-Up, RealtimeBoard, Box, GitHub, and more.
Trello to go: You can embed interactive Trello cards in Confluence or DropBox Paper or interactive boards in Microsoft Teams or Bitbucket.
#5 Trello Desktop App
You can access Trello on different platforms. Trello has a web app, a mobile app so you can manage and track your tasks on the go, and a desktop app for a more focused workspace.
The Trello Desktop app allows you to access your Trello boards without using a browser since an internet browser can give you distractions and be a productivity killer. The desktop app will promote productivity as it helps you to stay away from distracting websites.
The desktop app has a few keyboard shortcuts to help you easily navigate through the app. Enabling desktop notifications will let you receive better desktop notifications.
6. Key Features Of Monday
#1 Monday's Project Management and Planning Features
Monday is a project management tool like Asana and Trello, so without a doubt, it comes with project management and planning features. Let's have a look at some of the features that come with Monday:
Task scheduler and prioritization: Monday organizes your task items with multiple status columns so you can easily track your project's progress.
Shared team calendar: Monday lets you view each of your project boards in a team calendar view, so you'll see when the task deadlines are.
Resource management: Monday enables you to create custom boards to track your project's resources.
Time tracking: Monday provides you the capability to add time tracking as a separate column if you ever need to track the time spent on each task.
Pre-made templates: Monday gives you access to more than 200 project templates to help you jump right into your projects with minimal preparation time.
#2 Documentation Features
Monday lets you attach a file to each task item with a file attachment button. With this, you can store relevant project documents, images, spreadsheets, or any other related material.
Monday's document storage allows you to find relevant and essential materials easier than a centralized storage field.
Do note that the maximum file size for each file is 500MB. You can also add files from your desktop, Google Drive, Dropbox, Box, or OneDrive.
Monday accepts the following file types: PNG, JPEG, Word, PDF, Excel, GIF, MP4, SVG, TXY, and AI.
#3 Monday's Collaboration Features
Monday allows you to collaborate and work together with your team. To make collaboration easier, Monday offers the following features:
Communication: Monday lets you add comments to tasks and has a message board for easy communication. You can upload files, add GIFs, and "@" mention your teammates.
File-Sharing: You can easily share with your team the relevant files with Monday's file storage and sharing features present in each task. Appropriate team members will have access to all essential project resources and receive notifications for any new files added to the task.
Dashboards: Monday lets you make dashboards for any project with different widgets, including task progress, project timeline, project calendar, and custom number columns.
Mobile application: Monday has an iOS and Android app so you can keep in contact with your team and coordinate tasks on the go.
#4 Monday Views
Monday offers you eight different data visualizations such as Kanban, calendar, timeline Gantt, map, form, and workload. These views let you see your data the way you want it to.
The Timeline and Gantt views allow you to keep track of your projects and make sure you're meeting deadlines successfully. The calendar view lets you and your team see their work distribution throughout the month and year.
Kanban view is perfect for mapping out tasks and sprints, and the workload view allows you and the managers to see the work and task distribution in the team.
#5 Automations and Integrations with Monday
Monday lets you set up automation to save your time from doing routine tasks. With the automation, you can receive notifications, create items on other boards, assign owners, and update statuses in less time.
Monday lets you connect with 40+ integration from different tools across your team so everyone can access the same data. You can Import and export your data easily so you and your team can focus on your tasks and avoid switching between tools.
Some of the CRM tools that have integrations with Monday are Salesforce, Zendesk, Shopify, Woocommerce, Copper, Pipedrive, and Twilio.
Monday also has marketing tool integrations such as SurveyMonkey, Mailchimp, HubSpot, Typeform, Clearbit, and Eventbrite.
Monday has other integrations with Toggl, Basecamp, GitHub, PagerDuty, Gitlab, Jira, and more.
7. Trello vs. Monday – Pros And Cons
Have a look at Trello's pros and cons and see if it's the right one for you.
Trello:
| | |
| --- | --- |
| Pros | Cons |
| Onboarding is easy | Lack of financial management features |
| The free plan has excellent features | Phone support not available to free users |
| Unrivaled simple and easy user experience | Export not available on the free plan |
| Available on Android and iOS devices | Having many cards can be pretty challenging to manage |
| Integration with Google Drive | |
| There is no limit on people invited to a board. | |
Here are Monday's pros and cons to help you decide if it will suit you best.
Monday:
| | |
| --- | --- |
| Pros | Cons |
| Visually-appealing user interface | Lower-tier plans have file storage limits |
| Easy-to-follow task management system | The lowest tier plan have activity log limits |
| Easy-to-customize dashboard system | Timeline or calendar views not available on the lowest tier |
| Offers multiple templates | |
| Offers video conferencing feature | |
| Exporting of workboard to MS Excel is easy. | |
8. Where Do I Get The Most For My Money?
After knowing Trello and Monday's amazing features, you must be wondering which between the two will give you the most bang for your buck.
Let's have a look at the price breakdown of Trello and Monday.
Trello Pricing Plans
Trello currently offers three plans, including the free plan.
Free (0$/month) – Trello's free plan is for individuals or small teams. This plan allows you to have up to 10 boards, create unlimited cards, invite and add unlimited members, have 1 Power-Up per board, and unlimited storage of 10MB per file.
Aside from these, you also get 50 automated command runs per month, unlimited activity log, assignee and due dates, 2-factor authentication, and use of the iOS and Android mobile apps.
Business Class ($10/month per user if billed annually or $12.50/month if billed monthly): Trello's next tier is a paid plan that works best for teams with up to 100 members. This plan allows you to track multiple projects by creating unlimited boards and adding unlimited Power-Ups per board.
This plan also includes different views, the dashboard, timeline, team table, calendar view, and map views. This plan also gives you advanced checklists and lets you create 1,000 automated command runs per team, an additional 200 per user, and up to 6,000 automation per month.
Other features included in this plan are unlimited storage of 250MB per file, admin and security features, team board templates, collections, observers, single-board guests, custom backgrounds and stickers, saved searches, priority support, Google Apps sign-on, and simple data export.
Enterprise (quote-based pricing): Trello offers an enterprise plan for organizations and teams with more than 100 members.
The enterprise plan includes all the Business Class features plus organization-wide permissions, organization visible boards, public board management, multi-board guests, attachment permissions, Power-Up administration, and unlimited automated command runs.
Monday Pricing Plans

Monday offers one free plan and four paid plans.
Individual ($0/month): Monday's forever free plan is for up to 2 seats only. The individual plan is excellent for personal use and for individuals looking to keep track of their tasks.
The free plan includes up to 1000 items, unlimited boards, over 20 column types, 200+ templates, iOS, and Android apps, two-factor authentication, and 500 MB storage.
Basic ($8 per seat/month if billed annually or $10 per seat if billed monthly): Monday's Basic plan has a minimum of 3 seats, which is appropriate for teams just starting with managing all their work in one place.
The Basic plan includes all of the Individual plan features plus unlimited free viewers, unlimited items, file storage of 5GB, prioritized customer support, creating a dashboard based on one board, and a one-week activity log.
Standard ($10 per seat/month if billed annually or $12 per seat if billed monthly): Same with the Basic plan, the Standard plan requires a minimum of 3 seats. This is Monday's most popular plan and is perfect for teams and business owners looking for different ways to visualize their work goals and processes.
The Standard plan includes everything in the Basic plan plus the following features: timeline and Gantt views, calendar view, four guest accounts, and automation and integrations with 250 actions each per month.
You also get 50 GB of file storage, unlimited activity log, and create a dashboard that combines up to 5 boards.
Pro ($16 per seat/month if billed annually or $20 per seat if billed monthly): Like the Basic and Standard plans, this Pro plan also needs a minimum of 3 seats. The Pro plan is excellent for teams that manage complex workflows and requires more automation and integrations.
The Pro has all the Standard features plus the inclusion of the following features: private boards, char view, time tracking, formula column, unlimited guest accounts, and automation and integrations with 25,000 actions each per month.
You also get unlimited storage, advanced account permissions, and create a dashboard that combines up to 10 boards.
Enterprise (quote-based pricing): The Enterprise plan is for large teams, businesses, and organizations that need enterprise-grade security, control, and support. To get a quotation for this plan, you have to contact Monday sales support to give you an accurate quote that suits your team.
The Enterprise includes all of the Pro features plus enterprise-scale automation and integrations, enterprise-grade security and governance, advanced reporting and analytics, and multi-level permissions.

You also get tailored onboarding, premium support, create a dashboard that combines up to 50 boards, audit logs, user session management, advanced account permissions, one-on-one training, and a dedicated customer success manager.
9. Conclusion – Which Is Better: Trello Or Monday?
Now, as we reach the end of the article, it's time to give out the verdict. Which is better, Trello or Monday?
If you're looking for a project management tool that's simple, extremely easy to use, and comes with flexible features that are best for personal use and small-scale projects, Trello is perfect for you. Trello's straightforward user experience is unrivaled.
If what you're searching for is a project management tool with advanced and expansive features and functionalities and you're working on medium to large-scale projects, Monday is the best for you. Monday's versatile features surpass Trello.
10. Trello vs. Monday – FAQ
Here, I'll answer four of the most frequently asked questions (FAQs) about Trello and Monday.
Does Monday have a free version?
Yes, Monday does have a free version with minimal features that's good for personal use and tracking of small-scale tasks, but if you want more of Monday's advanced features, you can avail of one of Monday's paid plans.
Is Trello good for personal use?
Trello is fantastic for personal use. The simple and easy-to-use interface makes tracking everyday tasks and small tasks effortless.
What companies use Monday?
Some of the companies that use Monday are Hulu, Adobe, NBC, BBC Studios, and Coca-Cola.
What companies use Trello?
Some of the companies that use Trello are Google, Fender, Squarespace, Pinterest, and Costco.