We make SEO your most profitable acquisition channel
We help wonderful businesses become the Beyoncé of their industry through holistic SEO and world-class content. Our system drives real business growth, not just "more traffic".
Getting SEO "right" can be brutal...
You have tried a variety of SEO services without seeing any results? Perhaps you believe that SEO is no longer relevant in 2023?
If you are really lucky, you've heard multiple times that it's hard to measure the ROI of SEO, results take years anyway and fees are pretty steep, too?
After hearing this too many times ourselves, we started Novum to become the agency we wish we could have worked with.
That means fast, sticky, and ROI-positive results.
Our system is fast, predictable, and ROI-positive
We look deep under the hood to identify your company's biggest organic growth opportunities. This includes analyzing your industry, business goals, backlink profile, and competitive landscape to plan a world-class organic growth strategy.
Search term deconstruction
We implement a data-driven content strategy using holistic search term deconstruction, competitor gap, and search intent analysis. The focus is driving relevant traffic that converts into leads and customers. Driving more revenue is the goal, not just more traffic.
We take care of everything from ideation to a ready-to-rank article. You won't have to lift a finger, except for copying, pasting, and hitting publish. It's like magic, but with fewer pumpkins and more fantastic A+ content.
We strategically secure editorial mentions (dofollow backlinks, white-hat) to your money pages to get your content ranking faster. Money pages are your site's pages with the most traffic potential and conversion value. We like to rank you with those because this is what drives revenue.
Get ready to receive hands-on KPI reports, dedicated video analysis, and strategy calls that will help you maximize your website's traffic, rankings, and revenue. We may not have a wand, but we've got some seriously skilled SEO experts who are ready to work their magic for you.
We like to grow businesses that:
Big potential market. No local SEO.
Understand the power of SEO
SEO is a massive firehose of traffic.
Growth mindset. All-in attitude.
At least $1,000,000 annual revenue.
Get operated by A-players
A great team with a positive culture.
Companies we work with usually look like this:
You've scaled your B2B business with real customers and revenue. It's profitable – at least $200k per year – but you're thinking about your baby's next chapter since paid ads are getting more and more expensive.
Your startup is getting more and more traction and you want to go all-in to make your baby known. Since you've realized that SEO isn't going anywhere you want to dominate your competition the "Nerdwallet" way.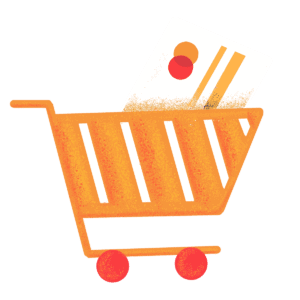 You've got your online shop off the ground. Sales are coming in consistently, and your team works hard to make paid ads profitable. You've realized that an SEO-driven content strategy would be a massive firehose of traffic.
Not sure if we are a good fit? Send us a quick email and we'll let you know within 24h.